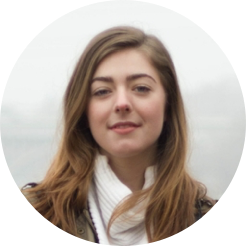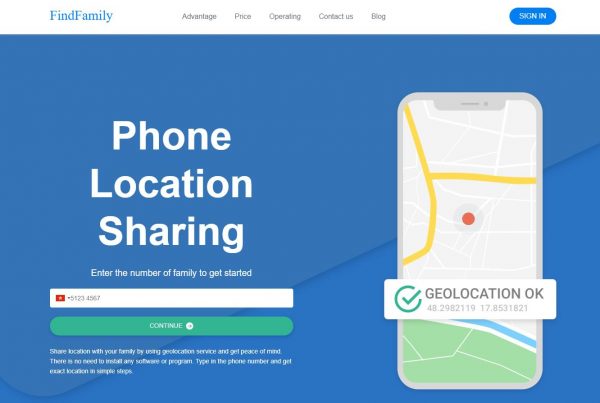 Mobile phones and the Internet are the most precious products of the advancement of technology. These things both have changed our lives and society entirely. Nowadays, almost every one of us has a smartphone. However, teenage children owning a phone may become one of the biggest concerns that most parents have.
But, don't you worry too much about your girl child's safety as you can track your daughter's location with the phone when she is out. In that case, a phone with a location tracking service might be your best friend or you can install a phone tracking app on the target device. There are ample free and paid apps to track your daughter's phone, just keep on reading and check them out.
How Do I Track My Daughter's Phone Location?
1. Find My Phone
Wish to know where a family member is? It is fairly easy, simply share location with family by using a geolocation service and get complete peace of mind. Most importantly, there is no need for you to install any software or program, not even a complex setup process. All you need is to put the correct phone number and get an exact location in simple steps.

How to quickly get started with 4 easy steps?
Enter the phone number of your family member.
Purchase a subscription and finish the payment.
Insert your phone number to receive the result.
View the current location on a map.
Seems quite simple, right? So don't hesitate to give this geolocation tool a chance to prove its values today!
2. Find My
Does your girl carry an iPhone with her? If so, then you can take advantage of the inbuilt feature Find My iPhone. It is well known that all Apple device has the Find My feature to find a phone. As soon as you unbox the new iPhone, you can activate the feature on your device easily and quickly.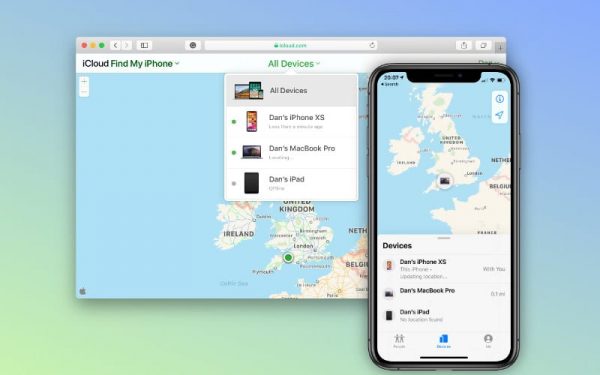 How to enable Find My on your daughter's iPhone?
Open Settings > Apple ID > iCloud > Find My (Enable it)
Find My > Share My Location (Enable it)
Find My > Find My iPhone
Enable all options: Find My iPhone, Find My network, and Send Last Location.
Family Sharing > Add Member (You and other members)
Tap Location Sharing > Family > Tap each email individually > Enable Share My Location.
How to track your daughter's phone using your iPhone?
Open Find My > Devices.
Tap the name of your daughter's phone.
How to track your kid's phone location using icloud.com/find.?
Open https://icloud.com/find on your web browser.
Sign in to your iCloud account.
Hit on the "All Devices" drop-down menu.
Click your child's iPhone to track her location.
By following all these steps mentioned above, you then can use your iPhone to track your daughter's iPhone and access her movement and location.
3. Google Maps
If the discussed methods above do not meet your needs, don't worry, we still got you another choice – Google Maps. Definitely, Google Maps can be of great help in tracking your daughter's phone. However, for this method to work, first and foremost, you have to install the app and enable the location tracking feature on the target phone.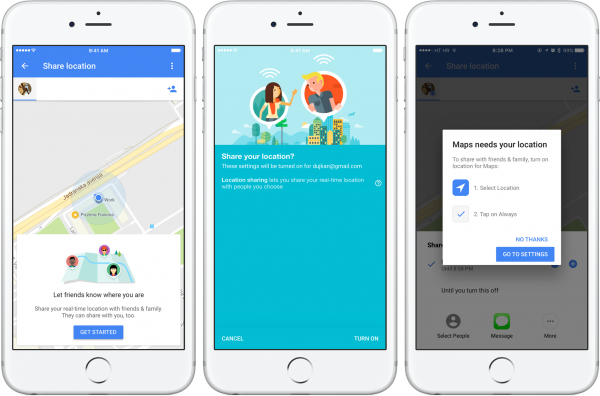 How to track your girl's phone using Google Maps?
Launch Google Maps on your daughter's phone.
Tap on your profile picture given in the upper-right corner.
A pop-up menu will show with the Location Sharing option and you click on it.
Continue to tap the Share location button on the next page and see the text More option and you tap it.
Tap the Share button to share the target phone's location with a link. A person who has this will be able to see the name, photo, and real-time location of the target phone.
Share the attached link via messages, mail, social media apps, etc.
Now, we hope you could have a better understanding of how to track your daughter's phone. The last two methods are free of charge, but how to track a cell phone location without someone knowing to get more precise information about the location? The short answer to this question is to use Find My Phone. By the way, for a 24 hours trial period, you can try its advanced features for only $0.99.
Final Note
By now, you know almost everything about phone location tracking. So when someone asks you "how to track my child's phone," you can share our article with them. These methods may help you locate your child or daughter with ease.