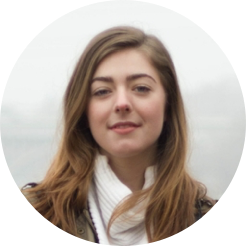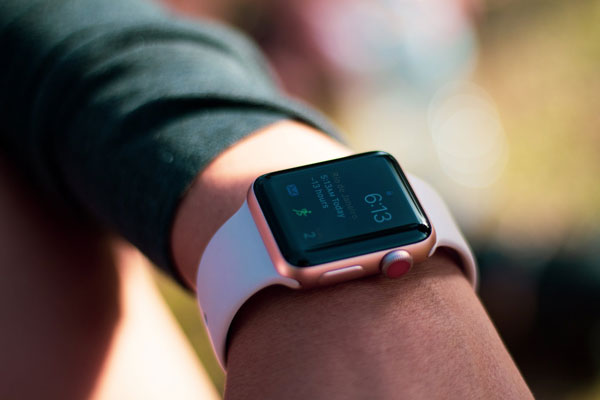 Have you ever been in a situation where you get separated from your family in a crowded place and you can't describe clearly where you are? Well, you're not alone, most people have been in a similar situation. GPS phone locator or location sharing services is born at the right moment to serve your exact purpose. Particularly, they works greathly on both Android and iOS platform so it's no wonder that one can share location on iPhone or Apple Watch. This capability helps you transmit your real-time location and meet with your loved ones. Here, we'll show you how to share or send location information to your contacts.
Location sharing works well on Apple devices. Reliable programs like Find My or Message app are built into iOS devices so anyone you've shared with can view your location, and vice versa. Whichever device you use to set up location sharing is the device that will be used to query your location.
Location sharing through Find My app
Find My app is one of your best resorts to share location with someone. It is compatible with all iOS 13 enabled devices and above, so you may won't have to download it or install a new program. To share your location with family members or friends, you just need to launch the app and select the People tab. Then select Share My Location or Start Sharing Location. Once done, enter the name or phone number of the person you wish to share location with and hit send. Such action will send a notification to the person of your whereabouts.
You can set timeframe as you like, such as one hour, until the end of the day or indefinitely. When the person knows where exactly you are located, they also can share their location back with you. But if you want to stop sharing with someone, you can open the People tab within the app and select Stop Sharing My Loctaion.
Location sharing through Messages app
Alternatively, you can make use of Messages app to share real-time location. To do so, open a conversation with the person or group you would like to share with, then tap on the contact's name and choose the information icon. Then you can choose to Share My Location and pick a timeframe that suits you, in the same way you would with the Find My app.
Your Apple Watch knows your whereabouts whether you have GPS and cellular, or just GPS services. With Find Phone app, sharing your location from Apple Watch is just as simple as doing so on iPhone. The only time that Apple Watch will be used to locate your whereabouts is if your iPhone detects you are out of range and your Watch has both GPS and cellular connectivity. If you have a GPS-only model, your iPhone is the only location that will be reported, even if you're out of range. Here's how you can share your location with  family members: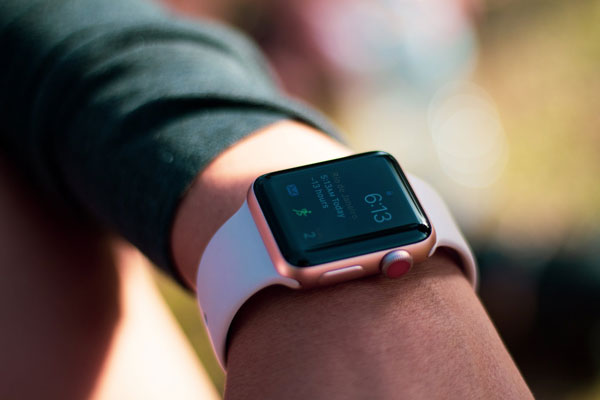 Step 1. Launch Find People app on your Apple Watch
Step 2. Tap Share My Location
Step 3. Select from the three icons to either dictate a name, select a name from your contacts list or manually enter a phone number
Step 4. Select a contact
Step 5. Choose the timeframe to share your location
Step 6. When the recipient receives your location, it will show up in Find People home screen, including the timeframe during which they can see your location
What if you want to share location with Android users or using Apple service isn't always ideal? Thankfully, you can resort to a third-party service like Google Maps or WhatsApp messenger. To share real-time location with Android user via Google Maps, you'll need to download the app for iPhone and log into a Google account first. Once the app is luanched, you should tap your user icon in the top right corner. Then choose "Location Sharing" on the menu, followed by "Share location".
Similar to Find My and Find People app, you'll be able to select the length of time to share location for. You can select "until you turn this off" to share location indefinitely then choose a contact from your Google contacts. Do note that you have grant required permission levels so Google Maps can accurately transmit your location.
What are the advantages of location sharing?
The enormous benefits of location sharing can never be underestimated. It can be used to locate family members, find the location of iPhone or Apple Watch. With exact location, you can make sure kids do not visit dangerous places, elderly parents do not get lost and significant other are arriving home safely. You no longer need to conduct boring-ass communication, like sending a text or calling for several times to ask where your loved ones are located.
When you perform location sharing, you share more than just your current whereabouts. You're potentially sharing your home, workplace address, your friends' location or kids' school. Be sure that you are sharing location with people you trust and opt out at any time.
Final thoughts
If you take the right tools, location sharing is no longer a tough task. To share location from iPhone, you can utilize Find My or Message app and inform your loved ones of your whereabouts. Apple Watch is another way to share location with one another easily. Family members will know your location and get peace of mind.