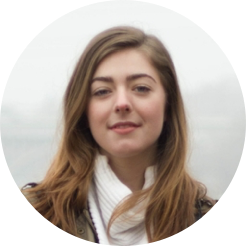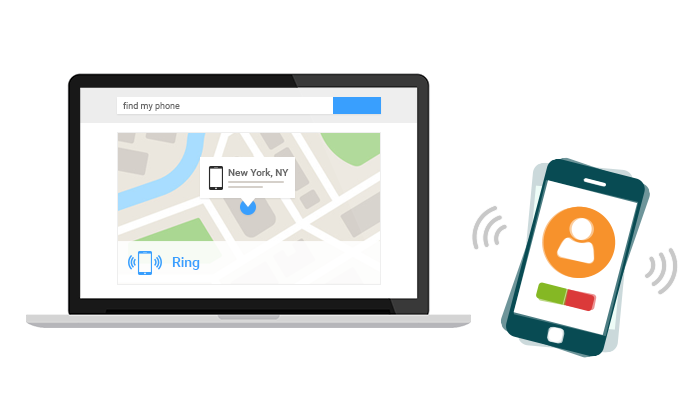 Just the thought of losing phone is enough to make phone users freak out. The improtance of cell phone for today's generations can not bementioned in the same breath. A large amount of sensitive personal information and happy memories are stored inside the phone. Luckily enough, one can easily locate phone with Android device manager. You'll be able to see the device's location on the map and get it back. As not many people are unaware of  how this fantastic tool work, we will discuss it in details in this guide. Check it out!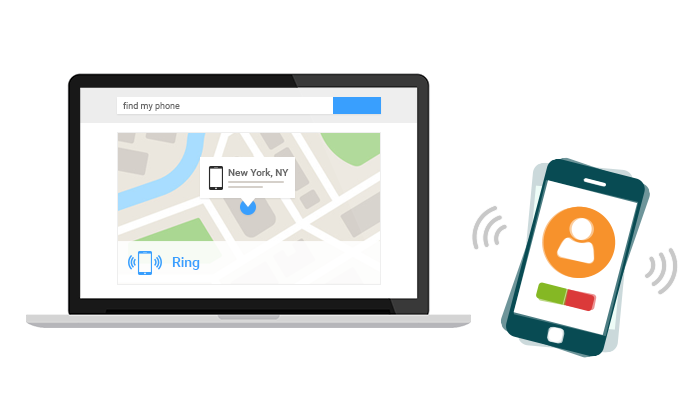 How to locate cell phone with Android device manager?
For Android users, Android device manager is an excellent option to find your cell phone. It is available in Play Store but if you're using newer Android device, this application is pre-installed into your phone. It can be used to locate, ring, lock or erase the Android device running Android 2.3 and above, and works similarly to another location tracker.
Enable Android device manager
Step 1. Launch Settings and searh for Google option. Or you might have a separated app called Google Settings
Step 2. Go to Security then Android device manager. If ADM is not available, it means that it's not installed on your Android device.
Step 3. Explore the features of ADM. By default, Remotely locate this service is turned on while Allow remote lock and erase is disabled.
Locate your Android phone
Once you have enabled Android device manager, go through the process of locating your lost Android phone. You can access the site via the web browser of phone or computer.
Step 1. Go to google.com/android/find
Step 2. Sign in with the same Google account
Step 3. If your location service is turned on, the location of lost Android device will be displayed on Google Maps.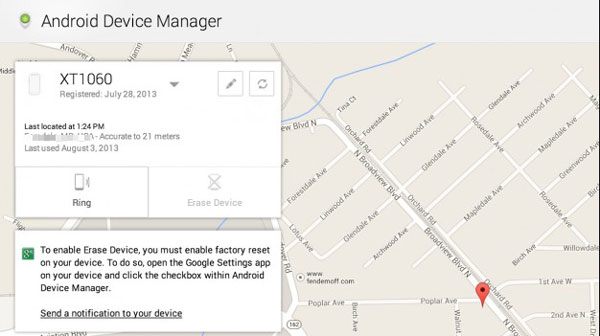 In case you had not set a lock screen before it was lost, you can use Android bypass lock screen and lock it with new password as well as add a customized message. To bypass lock screen, simply click on Set up Lock or Erase option. Then choose Lock and type in your new password, at least some of your important information can be protected.
You're also given option to add recovery message which will show on your lost Android phone. If someone stumbled upon your phone, they may return the device to you. In the fortunate event that your mobile phone is nearby, Ring option comes in handy. Your device will ring at full volume for 5 minutes.
However, if you lose the hope of getting your device back, Android device manager can prefrom a factory reset. It will wipe all data on the lost device and the ADM will no longer work as well. If the device is not presently active, it will erase the data the next time it connects.
Why Android device manager isn't showing my phone?
Android device manager helps locate the lost or stolen device but sometimes it doesn't show all the devices associated with your account. It seems like nothing can be done if the device is not listed in ADM website or app. It might be Google Play service error. To fix this issue, here's how you can do:
Step 1. Clear data of the following apps: Google Services Framework, Google Play Store and Download Manager
Step 2. Restart your phone
Step 3. Relaunch Google Play Store and sign into your account
Step 4. Go to Google Settings > Security > Uncheck Allow Remote Lock & Erase
Step 5. Open Device Settings menu > Application Manager > Google Play Services
Step 6. Clear data for Google Play Services
Step 7. Go back to Google Settings > Check Allow Remote Lock & Erase
Step 8. Restart your mobile phone
Is it possible to locate an iPhone?
Yes, similar to Android Device Manger, Apple has inbuilt feature called Find My iPhone. It gives user the ability to locate, lock, wipe or ring the iPhone. Before you start tracking iOS device, Find My iPhone should be enabled. Once you set it up, visit iCloud.com and sign into the Apple account. Tap on "All devices" and select the lost one from the list to check the location.
Final thought
Our precious devices can go missing in unimagineable ways and make us feel stressful. But if you know how to locate phone with Android device manager, things gets easier. It enables you to track mobile location in an easy and reliable way. Simply enable this service and get started.