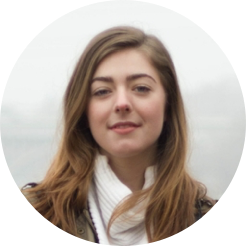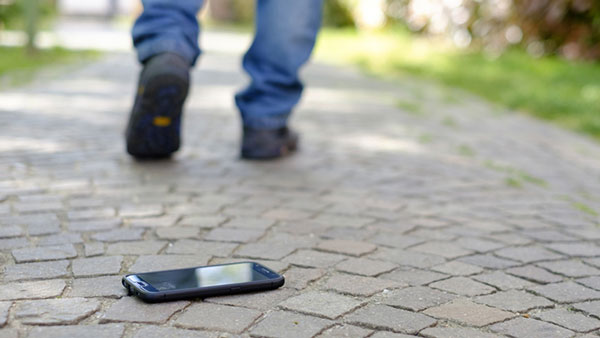 Losing important smartphone can happen in the blink of an eye. You misplace your Android phone on the dinning table or feel a slight bump as you get off the bus, only to later realize your phone is missing. If you find yourself in this situation, don't panic, there are various tools that help locate a missing Android phone. We'll cover here the hassle-free and effective options to locate a lost phone.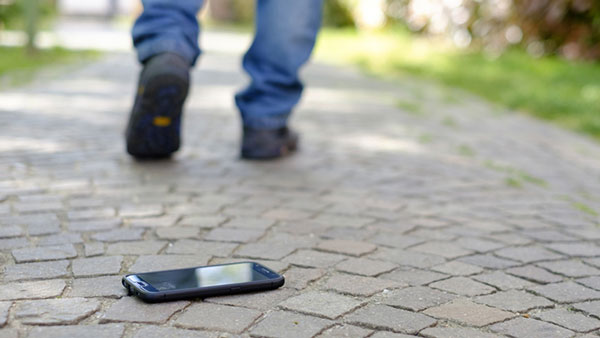 How to locate a lost phone with Find My Phone?
Find My Phone can be a lifesaver in case you want to find a lost phone. It also can be used to find your family member or loved ones. It usually needs a working internet connection in order to transmit its location. The best thing about this geolocation service is that you don't have to install any app on your phone. It is easy to set up and you can follow these steps:
Step 1. Visit the Find My Phone website
Step 2. Enter the tracking number
Step 3. Verify message
Step 4. Get the result of location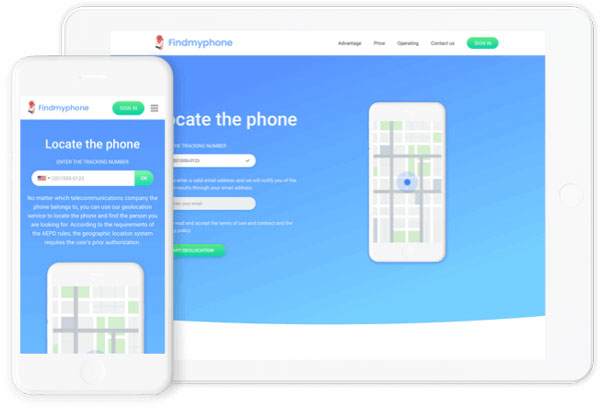 Once the desired mobile phone is located, you will receive its exact location in the form of a mapping. The interactive map lets you zoom in and out, pan around, identify specific features and much more. You can check the location along with detailed timestamp.
This phone number tracker can also be used for child safety, personal or business purposes. Parents can locate their child's whereabouts and get peace of mind. Business owners can track employees during office hours and make sure they are working properly.
How to locate a lost phone with Google service?
Alternatively, you can locate a missing Android phone by using Find My Device. Using it, you are able to track your registered Android phone, let your phone ring and wipe your phone's data. The requirement is that your Android phone is connected to your Google account, turned on and connected to the internet.
All you need to do is visit the Find My Device website while logging into your Google account. Once you have entered the website, the site will try to locate your phone. It should be noted that if you have several Android devices, make sure the right one is chosen in the menu.
If you don't have access to your laptop when you lost your phone, you can borrow someone else's phone to find your device. Instead of using the mobile browser, you can also use the Find My Device app.
How to locate a lost phone using Google Timeline?
Google Timeline can be used to look up past travel route as well as locate your lost phone. You can use the location history to identify the last recorded location. It requires that the device is connected to your Google account, has access to the internet and has location history activated.
Step 1. Go to the Your Timeline and make sure the current day is selected in the calendar
Step 2. On the left sidebar, you can see a complete timeline of that day including the names all recorded locations
Step 3. On the right, you can see all the locations visualized on a map

Google Timeline has the ability to track your phone location frequently over a period of time. Thus, you can identify the often visited places. However, it uses cell tower IDs and Wi-Fi location detection to collect location data. It means that the accuracy can vary significantly.
Can I find my Android phone if location is turned off?
There are a handful of location-based service available in this smartphone era, but tracking a turned-off phone is considered impossible, and rightly so. In an ideal situation, you would have installed one of those Android tracking apps, but most people realize only after losing the phone.
If the phone is switched off, it will stop communicating with nearby cell towers and can be traced only to the location it was when it was powered down. GPS will not be helpful as it consistently needs cellular and internet access to gather location information.
Conclusion
It's understandable that there are instances where we forget where we have placed our devices. Thankfully, the above mentioned methods help locate a missing Android phone. If you've lost your phone and never set up a Android tracking app ahead of time, Find My Phone is the best choice. It delivers guaranteed results along with ease of use.