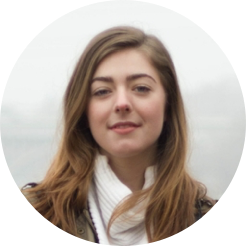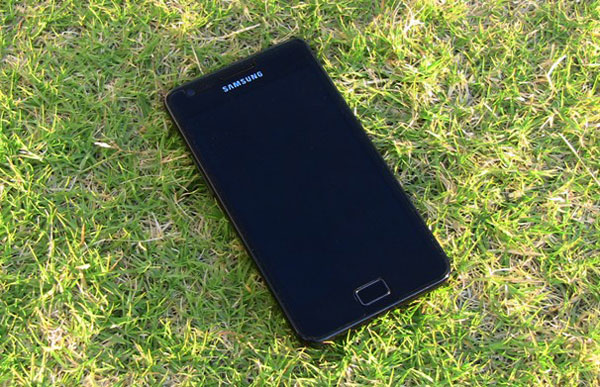 Losing precious device can be a huge loss for the owner, not only a monetary loss, but emotional heartache. The moment you realize your phone get lost, thoughts undoubtedly start racing: where is my lost phone? Is it possible to get it back? How to find my Android phone if it's lost? Thankfully, if the take the right tools, you'll be able to locate your lost phone and recover it back. In this guide, we'll show you how to locate your lost Android phone.
How to find your Android phone with native features?
In case your phone goes missing, several methods can be employed to locate your Android phone. For instance, you can either install Google's Find My Device, Samsung's Find My Mobile, or access IMEI tracker, make use of phone number tracker.
Find My Device
Many Android phone users may be familiar with this fantastic service Find My Device. It gives users the ability to remotely locate, lock, erase or ring the lost phone. You should make sure it's enabled on your device. All you have to do is open Settings, go to Security and location > Find My Device then turn it on. Here's how you can do it:
Step 1. Visit android.com/find
Step 2. Sign in the Google account linked with your device
Step 3. If you have several devices, choose the lost one from the list
It will show you approximate location of the device. If the lost phone is nearby, you can ring it at full volume. However, if the theif turn off your lost Android phone, you won't be able to locate it until it's switched on and have internet access.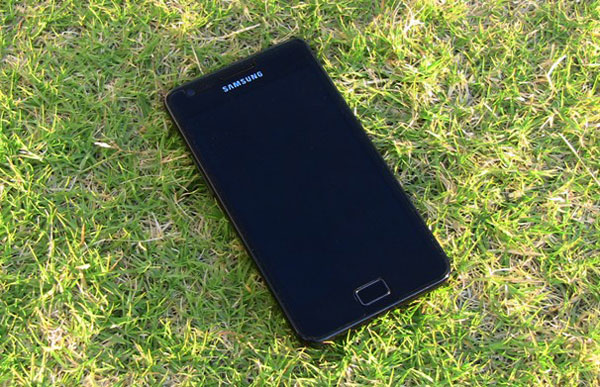 Find My Mobile
Samsung's Find My Mobile service allows Galaxy phone owners to track down their lost or stolen device. You can view the approximate location of device on the map and recover it back. This service should be already enabled on the device. What differentiates it from Google's Find My Device is its backup service. With the help of this service, you can force remote backup and see if someone else swapped out your SIM card.
To enable Find My Mobile on your Galaxy phone, you should launch Settings app, go to Biometrics and security > Find My Mobile. Then sign into your Samsung account and turn on this service. Once you set it up, you can follow these steps to find your lost Android phone:
Step 1. Log into Find My Mobile site and click Locate my mobile
Step 2. It will attempt to locate your device
Step 3. See the cell phone location on the map. Or you can ring, lock or wipe the phone
Samsung recently has rolled out a new service called SmartThings Find that works like Apple's Find My app. This service woks on Sansung devices running Android 8 or higher. It crowdsources the location of a lost phone, telling nearby Samsung devices to look for its Bluetooth signal and show its location if it's found. To view the mobile phone location, you should lanuch the app and select SmartThings Find. You also can navigate to Find My Mobile by tapping on More Option button.
How to find your Android phone with phone number?
Tech enthusiast may be attracted by this handy solution along with high performance. The introduction of phone number tracker makes it possible to free phone users from complicated procedures. It will track the lost Android phone with number in a few minutes and you'll be able to get it back. This GPS tracker can trace mobile phone brand like Samsung, Nokia, LG, Vivo, Xiaomi and much more. Let's get started on how to find your Android phone with phone number:
Step 1. Go to find-my-phone.org
Step 2. Enter the phone number you wish to locate and your email address
Step 3. Validate the information
Step 4. Receive the email showing the result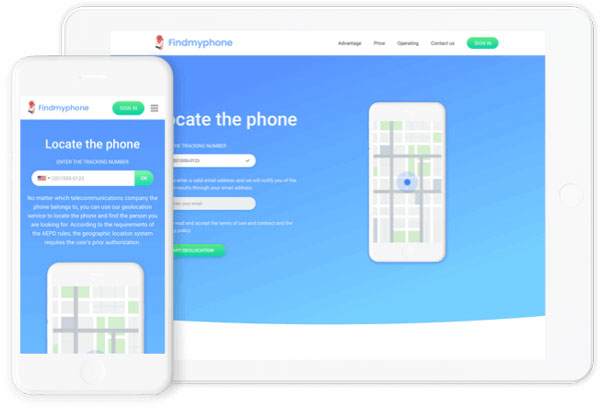 Once the number is assigned to the interface, it will activate the GPS tracking system and track down the phone within a few meters radius. You can access information like city area, street name, zip, date and timestamp. It shows you location on the interactive map that allows panning around and zooming in.
You're also given option to switch to satellite view so you can check visual image of your location or nearby places. Thus, you'll be able to follow the route and reover your Android phone.
What to do if your Android phone is stolen?
If it's clear that your phone is stolen and can never get back, file a police report. It's not advisable to confront thieves as it may pose potential risk. Try to contact local law enforcement agencies and they are likely to help you recover it.
Alternatively, you can contact your carrier and explain the situation. Devices that have been reported lost or stolen will be blacklisted in the carrier's database. However, we always suggest you access a GPS tracker before it gets lost or stolen.
Final thought
Finding your Android phone if it's lost is no longer a tough job if you take the assistance of GPS tracking service. Particularly, phone number tracker like Find My Phone is our recommended choice as it provides an easy way to track down a lost phone. You can get accurate result by simply enter the phone number.