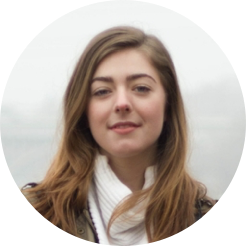 As our greater dependence on digital technology continues to grow, so does the threats from thieves, scammers and hackers. The growth of mobile use in daily life and a large amount of sensitive information stored inside has left smartphones even more vulnerable to be lost or stolen. It's better to get a tracking service to find my Android phone by number. The fantastic tools enables you to pinpoint the location and recover the device without much effort. Let's look at those options.
Can I find my Android phone with just a number?
Should you happen to lose track of your Android smartphone, phone number trackers with inbuilt GPS technology allows you to find lost device. They work with Wi-Fi and global positioning system to locate your device. Don't fall victim to the several scam applications and websites that claim they can locate a phone with the IMEI number only. If you have access to the IMEI number, take it to the police and to your cell phone provider, who will be able to work with that data and possibly block the device. In the following part, we'll introduce you with some trustworthy services to find your Android phone.
How to find my Android phone using Find My Phone?
Thanks to the GPS functionalities integrated on mobiles, they are constantly delivering information about location and situation. However, without a tracking service to read it, it won't be possible to get a registry of this data. Find My Phone is such an application that is integrated with GPS, cellular signal and WiFi to give you exact location.
This service is well designed to locate lost device and find someone you care about. It is compatible with both Android and iOS devices. To use Find My Phone, all it takes is a phone number and a few clicks. There is no need to install any program or application on your device. Follow the steps below to find my Android phone by number:
Step 1. Select the country and enter the phone number
Step 2. Verify message
Step 3. Receive the result of location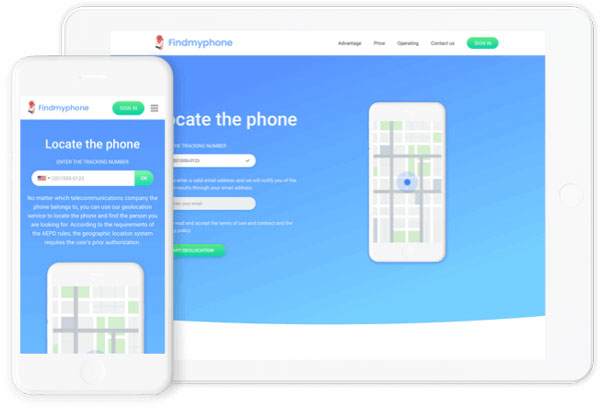 It gives you details including the street name, city area, state where the specific phone number you are tracking is at that particular moment. It displays the location on Google Maps that you can pan around or zoom in. This service also allows checking the search history. To get the best location results, it should have an active connection to a WiFi network.
How to find my Android phone using Find My Device?
Google's Find My Device allows you to seek out missing Android phone, secure it and erase all data. You don't need to install an app to be able to track your devices. The only requirement is that your Android phone is turned on, connected to Google account and the internet.
Step 1. Visit Find My Device website
Step 2. Log in to your Google account
Step 3. If you have several Android devices, select the right one from the menu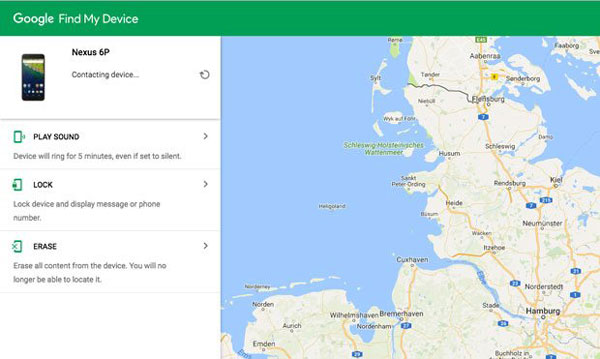 If your device is nearby, you can click on Play Sound to ping the device. Try to follow the sound to see if it leads you to the phone. You're also given options to lock it and display a message on the screen, or wipe all personal data.
Is it possible to find my Android phone with Google Photos?
Yes, in case your device goes missing, you might be able to find it using the backup and sync feature of Google Photos. If you have enabled this option, then all images taken with your phone along with the location will be uploaded to your Google Photos account. Thus, if the thief did not log out of your Google account and tried out the camera on your phone, there might be some new images popping up in Google Photos. Here's how you can do it:
Step 1. Go to photos.google.com and log in to your Google account
Step 2. Check if any images were taken after your device was lost
Step 3. Click on the image
Step 4. Click on the info icon on the top right corner
Step 5. See the information including the location
What's the best bet to find my Android phone?
Among all of the options, Find My Phone is our first pick as it gives you accurate result although it's easy to set up. All you need is a phone number and get the exact location within a couple of minutes. Regardless of which mobile phone brand they choose, you can locate the device with its geolocation system. No technical skill or professional knowledge is required to utilize this service.
Final thought
In the unfortunate event that your precious device goes missing, you can follow the above-mentioned guideline to find my Android phone by number. Instead of complicated procedures that many options require, Find My Phone lets you simply enter the phone number and get exact location. We truly hop you find your lost device!