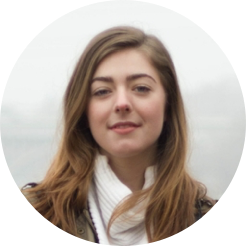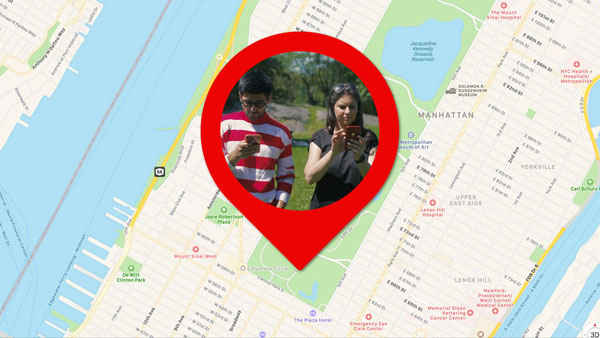 The search engine giant Google has rolled out a feature where it's possible to share your real-time location with your contacts. Now you can find friend location using Google Map. Once you go out with friends and they are out of sight, you have no way of knowing if something goes wrong. In such case, it's advisable to locate the person's location and stay connected. In this article, we will discuss how to find my friend location using Google Map.
How to locate my friend using Google Maps?
In order to share real-time location between you and your contact, both people need to have a Google account and be in one another's contact list. With Google Maps, friends, co-workers and family can share their location with each other and see their locations on the map in real-time. To find friend location using Google maps, you can follow these steps:
Step 1. Launch the app on your device
Step 2. Tap your profile photo and select "Location sharing"
Step 3. If you've never shared your location in Google Maps before, you'll need to share your spot with your contact before you can request theirs. Tap "New share"
Step 4. Select a timeframe from the available options
Step 5. Choose your contact or scroll to the right and tap "more" to view all of your contacts. Pick one and tap "Share"
Step 6. Once you share your location, you can request that your friends share theirs with you. Select the contact and tap "Request"
Step 7. Once someone has agreed to share their location with you, you can find them easily in Google Maps on your mobile device.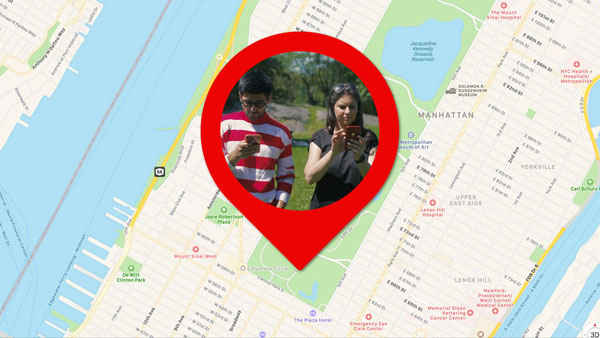 Why can't Google Maps find the location?
It's never fun when technology isn't working the way it's supposed to. If Google Maps can't find the location, there could be a few issues occurring. Your app may not be working properly because of poor Wi-Fi connection. If you're trying to check what's happening, you need to disconnect the network and use a different network for Maps. If you want to know why Google Map isn't working and fix the issue if the browser is responsible, try the following steps:
Step 1. Go to the Settings of Google Chrome and search for a location
Step 2. Locate and click the option of Content settings
Step 3. It will display the settings for the default location. You need to check if Google Maps is blocked in the list
Step 4. Toggle the location to ON
Step 5. Share the location information with the device. It also display the lists of sites which you have blocked
Step 6. Delete the blocked website from Chrome browser
Step 7. Reload the browser and get the prompt of location permission
Step 8. Click Allow and the current location will be accessible
How to find my friend location using Find My Phone?
If the above method fails, there is still a reliable option out there. Find My Phone is an easy-to-use and trustworthy location sharing service that lets you request a friend's location. Regardless of which mobile phone brand they choose, it can do the perfect job. To find my friend location using Find My Phone, follow this guide:
Step 1. Go to Find My Phone website
Step 2. Select the country and type in the phone number
Step 3. Validate the information
Step 4. Receive the email showing the location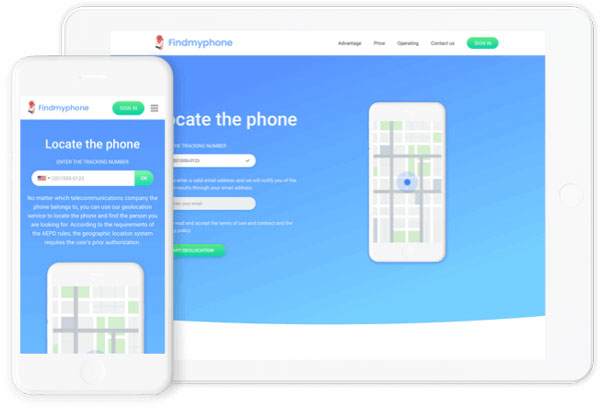 Instead of going through complicated procedure, this service is easy to set up. You'll be able to see exact location on the interactive map. Simply pan around or zoom in on the location. You also can get a satellite view of address and check search history.
Find My Phone can be used to locate lost or stolen device, and find your loved ones. It could be useful if you and your friends are on a night out together or on a trip somewhere. Also, parents can utilize it to pinpoint kids' whereabouts and ensure their safety.
Conclusion
Having a simple review of this article, you'll know how to find my friend location using Google Map. It lets you share real-time location with others, and vice versa. If you feel that this app doesn't deliver guaranteed result, Find My Phone is our recommend choice. You just need to type in the phone number and let it do the rest of the job.