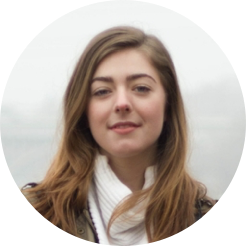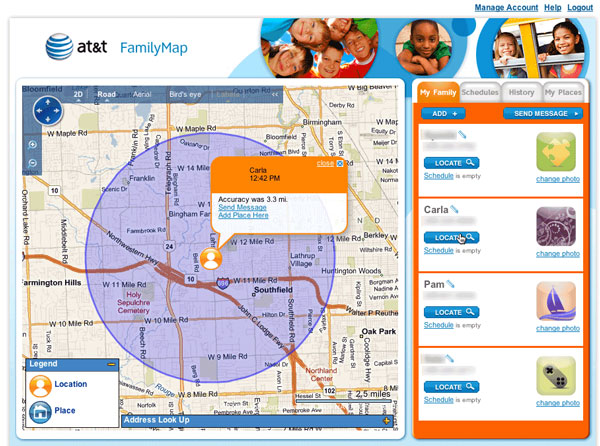 Cell phones are prone to get lost or stolen due to their size and portability. It's not only about financial loss, but also a large amount of sensitive and important data loss. Fortunately, advanced programs or applications like AT&T phone locator are developed to find a lost or stolen device. It comes with plenty of features to help you locate the device. No longer do you need to dig into ways of getting your phone back.
What is AT&T FamilyMap?
AT&T FamilyMap is an excellent AT&T phone locator that uses a number of techniques to pinpoint the location. It's available on both Apple Store and Play Store. One can use it to find lost or stolen device, and locate your family members. You'll be able to check the location on web-based map or receive emails or text messages with location information. However, the person will know that she/he is being located.
If you access its family plan, more advanced features can be available. For instance, zones can be set around home, school or workplace so that you can receive alert whenever kids or family members leave a certain area. In case of emergency, kids can get in touch with you instantly. Parents can get peace of mind that their kids are safe and security. Also, it enables you to schedule automatic location updates and view the location history.
Particularly, AT&T FamilyMap locates a maximum of 10 different AT&T cell phone location at one time. Do note that you should install the companion app on kid's phone. It utilizes cell towers triangulation to find the location and if you don't install the companion app, you'll get less accurate location. Moreover, it should be turned on and in the AT&T coverage area.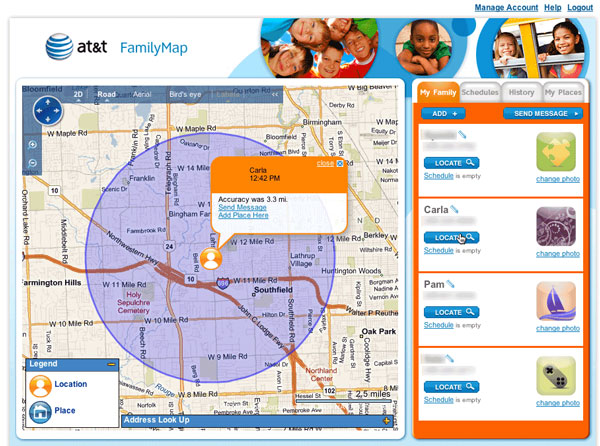 How to find a lost or stolen phone with AT&T FamilyMap?
As we have mentioned before, AT&T phone locator allows you to locate a lost or stolen phone. It uses cell towers triangulation to locate a phone and requires readings from three cell towers to triangulate the phone location. For it to work, you should have already added the device to your FamilyMap account. Also, it must be turned on and in the AT&T network coverage. If the device is out of coverage, you only can track the past location history instead of real-time location. To locate a lost phone, you can follow these steps:
Step 1. Install the app on up to 2 phones
Step 2. Add your phone number to your Secure Family Profile
Step 3. Install the Secure Family companion app on target device
What to do if you can't find your lost device?
If you can't find you lost device, be sure to lock or wipe the device using an activated AT&T or third-party app or add-on that was activated before the device was lost or stolen. To suspend service or block your device, you can sign into your AT&T "my wireless account" on the official website. Go to My account > Services > Device support > Deactivate account > Confirm.
Try to call or text your phone several times from different phone numbers, offering an reward to anyone who returns it. Other than that, you can retrace your steps and search every place you have been to from the time you lost your phone. Remeber to search in hidden areas like couch, clothes and under car seats.
Can parents locate their kids with AT&T phone locator?
Yes, parents can make use of AT&T phone locator to find their family members. You need to add your family members' phone numbers to your dashboard. Once added, you can simply visite the AT&T FamilyMap account from any device. It allows you to view family's location on the dashboard. But the person will be notified that they are being located by a message.
Conclusion
In the unfortunate case that your device gets lost or stolen, AT&T FamilyMap can solve the problem in your favor. It's a reliable phone locator that helps retrieve your device and you can view the location on the web-based map or receive text messages with location data. Simply create the account and get started!