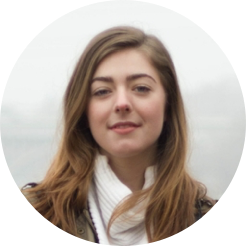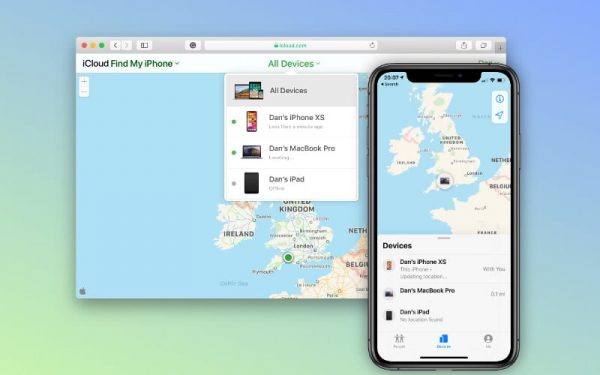 It seems that all hope are lost when your iPhone is lost or stolen and you can not locate the device without a location tracking app pre-installed on your iPhone. It doesn't necessarily mean you are out of luck to retrieve your iPhone back. An iPhone could be tracked without the help of a third party program. Many online solutions are available for users who have likely fallen in this suffering. Apple iCloud can transmit location coordinates to Apple server and get back your cell phone. In the following guide, you'll learn five ways to track an iPhone without app.
Method 1. Apple's iCloud
Apple's iCloud is a great way to track an iPhone without app. This feature is built into iPhones and iPads, and it comes with mutiple options that you can identify the location of your iPhone, set alarms and lock the device. You also can erase all your contents, which you do not want to share with any suspicious.
This solution will not work if you haven't activated the Find My iPhone service when you set up your device. All you have to do is go to iPhone Settings, tap on your name and iCloud option. Then enable the "Find My iPhone" and "Send last location". Once you set it up, you can track the iPhone location through any web browser. Here's how you can enable iCloud location tracking on iPhone:
Step 1. Visit www.icould.com
Step 2. Sign in with your Apple ID
Step 3. Find the "Find My iPhone" option
Step 4. Find the option "All devices" in a drop-down menu, then select the stolen or lost phone
Step 5. It shows exact location of your device on a complete interactive map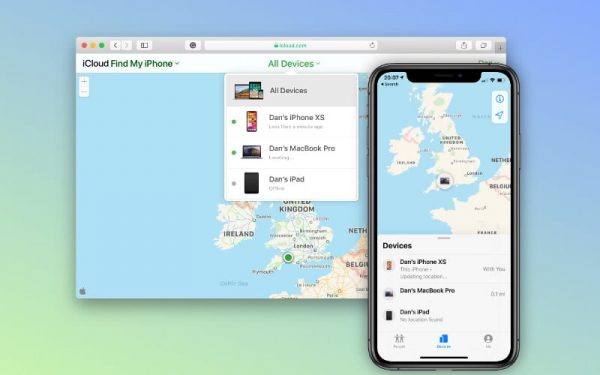 Method 2. Google Timeline
Alternatively, you can resort to Google Timeline without the use of any apps. It's no secret that both major brands are fond of gathering information on all sorts of things, most notably your location. For this, one should enable location services on in their iPhones. Meanwhile, Google would refresh itself with the changing location and store it on its Timeline. Thus, you can get all recent updates of the location where your iPhone roam in a time frame.
Step 1. Navigate to google timeline
Step 2. Choose the day or date to check the most recent location of your iPhone
Step 3. Scroll to the bottom of timeline, select the latest location update
Step 4. If the iPhone location is the same as your previous updates, it indicates that your forget your iPhone at any safe place. But if the location is randomly changing then, it is clearly that your iPhone has been stolen.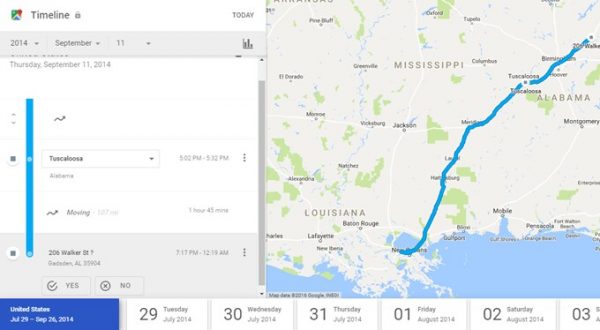 Method 3. Google photos
If the above option do not work for you, Google Photos definitely comes in handy. This option requires that you have Google Photos app pre-installed with automatic upload turned on. In case your iPhone gets stolen, in that situation, if one should take photos with your iPhone, then it will automatically save it on Google account. Thus, it will quite easy to find the person.
If you have the aforementioned prerequisites, go to photos.google.com to visit your most recently uploaded photos. If you noticed any recent photos, click on them and track the location from which it is getting captured. If you recognize the location, it's best to take the assistance of local authority.
Method 4. Find My Friends
This option requires that Find My Friend is enabled on both your missing iPhone and the one you're going to use to track it. The good news is that devices running iOS 9 above are rich in all the latest features. Simply follow the steps to track an iPhone from another phone.
Step 1. Launch Find My Friends app on the iPhone that you will use for tracking and enable Share My Location
Step 2. Enable AirDrop from the control center of your iPhone and make yourself discoverable to everyone. Hit Add on the tracking iPhone, choose your contact icon and select Share Indefinitely
Step 3. Once the location is shared with your lost iPhone, you're prompted to choose how long you would like to share your location for, which is where you select Share Indefinitely.
Step 4. When you are ready to start location tracking, open the Find My Friends app and click on shared contact iPhone to see its exact location in real time.
The next one on our list is a online phone tracking website that is designed for both home and commerical use. This remotely managed service is compatible with both Android and iOS, and can be easily accessed from any web browser. One can enter the phone number they wish to geolocate and find any smartphone location across the globe, without a need to install any app.
Take note that the location service should be enabled on the device. Then the system will help to track an iPhone location by phone number and show you exact location on the interactive map that allows zooming in and panning around.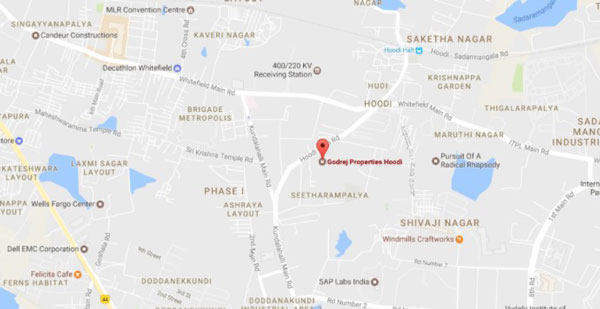 Which method is better for iPhone location tracking?
There is a number of methods to track an iPhone without app, the question comes up that which way you should choose. It basically depends on the purpose of location tracking. Moreover, ways like iCloud and Google Time are free of charge, while Find My Phone does not require any app pre-installed on your iPhone or iPad.
Final thoughts
Without the assistance of any apps, you can easily find your lost or stolen iPhone using iCloud, Google Timeline, Google Photos and other options. They provide a safe and reliable way to know the exact location of iPhone. Even if you do not have those features enabled before it goes missing, Find My Phone is a great help in that. Simply enter the desired phone number and get started!