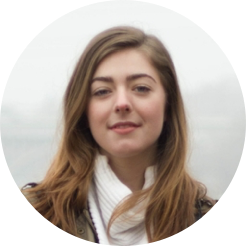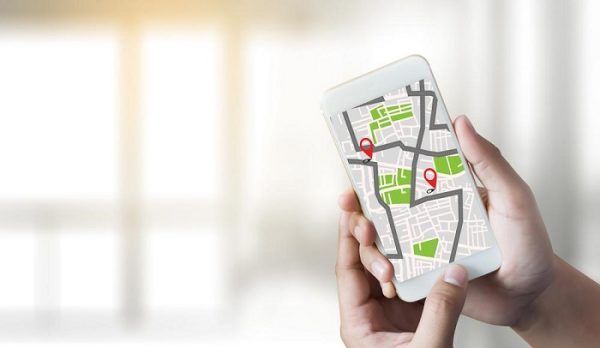 Have you ever had moments wanting to ping someone's location? Are you looking for a cell phone tracker that can help you track the location of your children, buddies, family or your spouse? We are here to help you with this ultimate guide. Here comes our top picks of the most premium location tracking apps in 2022. Not only can you track your loved one with these mobile GPS trackers, but also you can find your phone when it is lost or misplaced. Now, let's move to these top picks!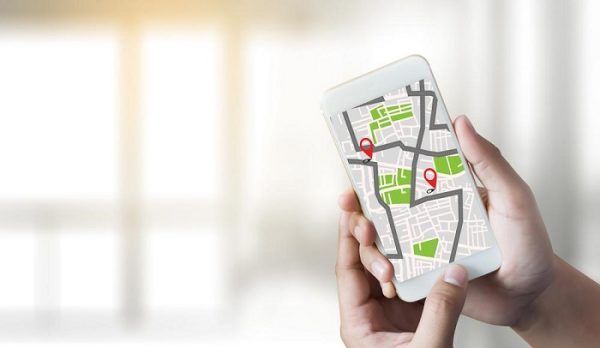 Option 1: Google Find My Device
Google has developed its cell phone tracker for Android users. Supported by Find My Device, you can track the locations of all your Android phones. What's more, Find My Device expands its coverage of functions, which will facilitate your way to find your misplaced cell phone. With enabled Find My Device, you are allowed to play a sound volume even if your device is set to silent. Its secure Device feature can lock your screen and send a message with your contact number to your phone screen, which makes it possible for the finder to reach you immediately when they pick up your phone. Lastly, if you are sure that you can't get your phone back any more, you can erase your data on the phone remotely and permanently delete your data on your lost phone.
Notes:
Find My Device can be a powerful mobile GPS tracker to trace your phone, a data protector for your private data stored on your cell phone. It can surely make your digital life more convenient and easier.
It is just designed for Android user.
You can't trace your mobile phone when it is switched off. The location you get from the map is just an approximate position rather than a current one.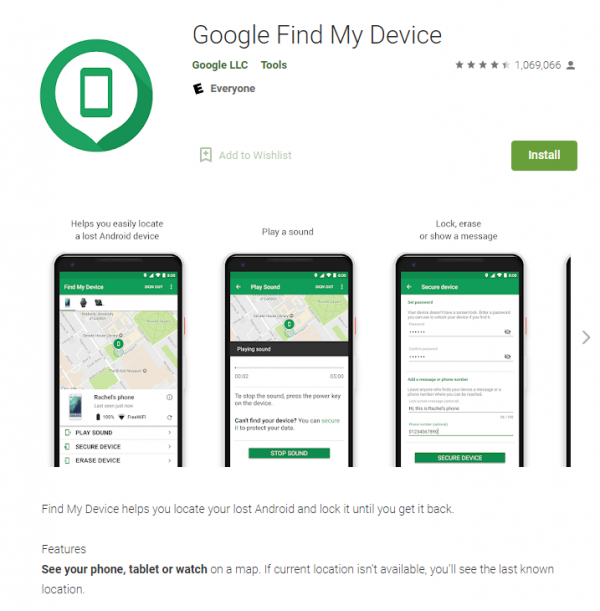 Option 2: Find My iPhone
Find My iPhone is a free iPhone cell phone tracking app which is similar to Google's Find My Device app. Like Find My Device, you can view the location of all your Apple devices like iPhone, iPad, Mac, etc. Also, you can enjoy the protection of your data when your phone is lost for you are able to remotely lock it, play a sound, display a message or erase the data on it. With upgraded iOS system, you can also share your location with family member or other iOS users with the support of Find My iPhone.
Notes:
Find My iPhone is one of the best free iPhone mobile GPS trackers with wide range of features. It will be more warmly embraced by iOS users in the near future.
It can just work on iOS.
A latest location will be presented to you, and you can't track the real-time movement of your iPhone.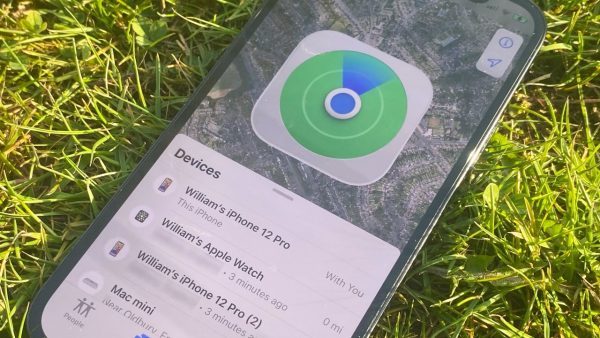 Option 3: Glympse
Glympse has been famous as the pioneering real-time location tracker for delivery field. Glympse is committed to being the vanguard in providing comprehensive field service and product delivery for its convenience to activate its function of sharing real-time location. As Glympse enables you to share location in real-time with or without any sign-up, it opens up more opportunities for people who want to track someone's location without giving personal information like a phone number or email. You can definitively choose how long your location to be shared with others.
Notes:
It can be your online business partner for it can improve the transparency between your business and customer through real-time tracking of delivery, smart chats on the app and better route planning for good delivery.
It can work both on Android and Apple.
Companies can customize their location sharing plans for customers with manifold ways offered by Glympse.
Smart and quick location sharing between people without need to type any personal information.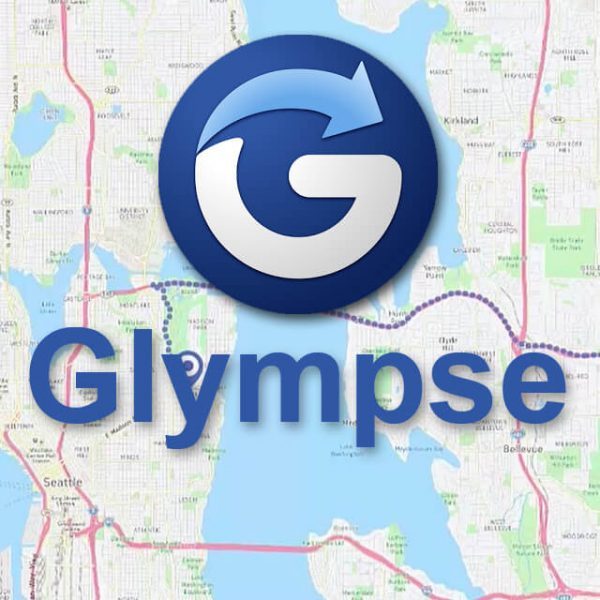 Option 4: Find My Phone
As one of the most reliable cell phone trackers, Find My Phone is one of the experts in tracking phone. Unlike the above three options, Find My Phone frees you from downloading the installing the software on your cell phones. You are entitled to discover your lost phone or someone you want to look for on its web page within seconds if you are in a good network condition. You are required to enter the phone number of your target in order to track mobile phone. The phone number is also needed for receiving messages. You can track phone in real time without time limitation, which indicates that you don't need to renew location tracking when time is up.
Notes:
It can be compatible with all mobile phone operators and companies.
Geolocation tracking is accessible to you regardless of the place and time.
Tracking phone will just within a few clicks away in less than one minute.
All the location information and data collected by Find My Phone will be encrypted, which prevent anyone from approaching them
No installation is required and you can carry out your tracking activities on the web page.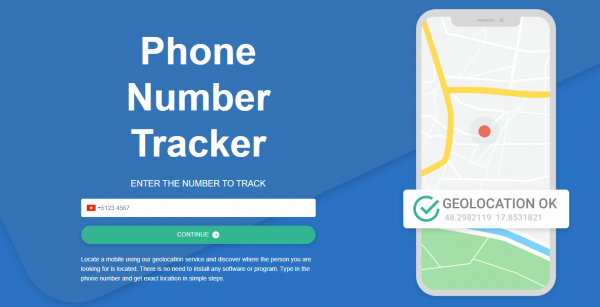 Option 5: iSharing
iSharing is another free tool featuring mobile tracking and family safety protection. With a range with essential features, you will easily track the location of your partners. friends as well as your family member. The comprehensive functions can also help you monitor others' online activities remotely. Some major features:
Present battery status of your target's phone
Track location of your target
Send notification when your loved ones arrive or leave safe areas which you have set
Monitoring messages on social media platforms
Notes:
You need to download and install iSharing if you want to unlock the above potentials
This cell phone tracker can operation smoothly on both Android and Apple
It can be a powerful parental control for you to protect your underage kids online and offline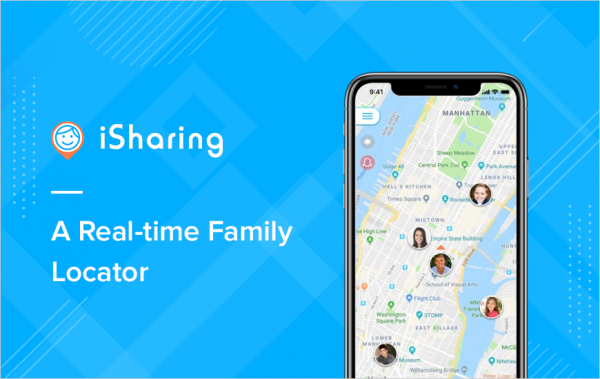 Sum-up:
Above are our top picks for cell phone trackers in 2022. With this write-up, you can choose the most suitable one according to your own demands. If you are figuring out a digital service for improving consumers' experience, Glympse might be your optimal choice. If you are looking for a real-time mobile GPS with great ease to use, Find My Phone, which allows you to track phone online without installation, might be an apt fix!