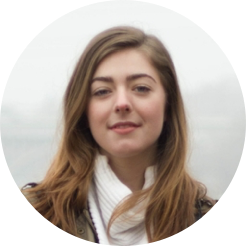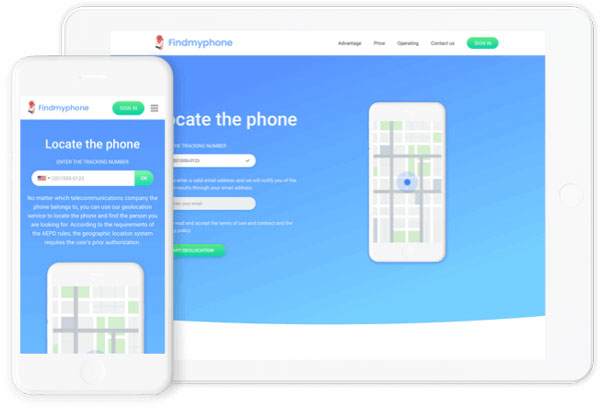 We're all a part of the digital world where almost all our actions get tracked. It's possible to track other people's location on iPhone, thanks to global positioning system. It's a versatile service built into almost smartphone while few people know how to make the most of it. That's why we're going to introduce you several location tracking services in combination with GPS. Whether you want to locate a naive kid or cheating partner, it will let you down. Keep reading and locate someone on iPhone.
How to track other people's location using Find My Phone?
In the event that you want to see someone's location on iPhone, a competent mobile tracking system which has got GPS tracking included with it will deliver desired results. Thankfully, the market provides you with various options and you can pick one that matters to you. In particular, our recommended option is Find My Phone.
It serves the exact purpose of locating the device and tracking other people's location. You don't need to install any program on your phone. Just enter the cell phone number and get the result. It can trace any mobile phone such as Samsung, Apple, Nokia, LG, Blackberry and more. Steps to track other people's location are as follows:
Step 1. Select the country of phone
Step 2. Type in the desired phone number
Step 3. Verify message
Step 4. Receive the email showing the result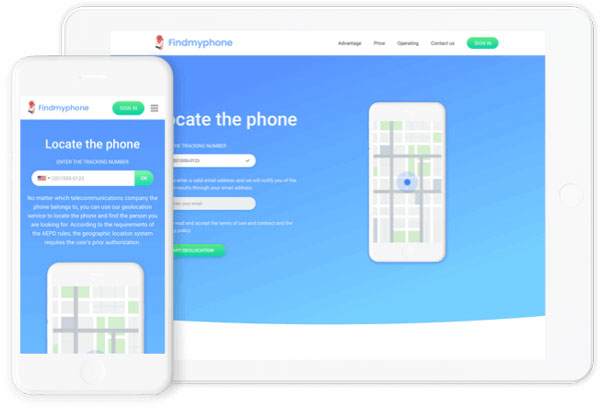 Once you set it up, you can access to exact location along with street name and timestamp. It lets you pan around, zoom in and out, and identify specific features. In combination with satellite, you'll get a visual location as well. Thus, you can know where someone is located and take appropriate actions.
This service is especially useful for parents who want to locate their kids' whereabouts when they risk going to places they shouldn't. Partner's location also can be tracked and you can see if he/she is cheating on you. Even business owners take advantage of it to track employee's location.
How to track other people's location using Find My Friends?
Another way by which you can know other people's location is to make use of Find My Friends app. It gives iPhone users the ability to share their locations with others, and vice versa. It's possible to enable Find My Friends on someone else's iPhone and check their location. Here's how you can do it:
Step 1. Launch the app on target iPhone, click on the contact picture to enable "Share my location"
Step 2. Swipe your iPhone up from the bottom of the screen to enable Airdrop and make your device discoverable to "Everyone". Click "Add" on the target device and select "Share indefinitely"
Step 3. Accept the request to share their location. When the pop-up message asking if you want to share your location, choose "Don't share" to ensure you can find your family's iPhone without them knowing.
Step 4. See someone's location on the map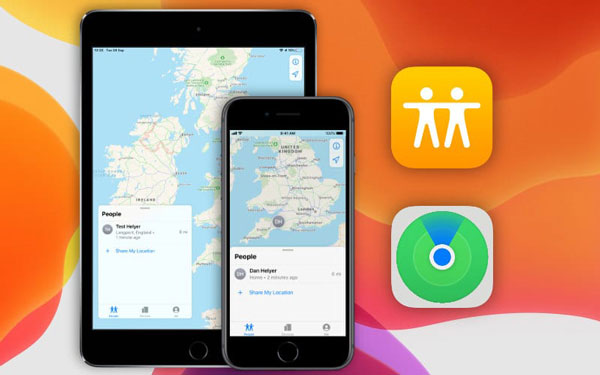 How to track other people's location on iMessage app?
iMessage is great for iPhone users to view a family member's location. It is a hidden feature that many users don't know. It allows users to send specific locations to individuals on their contact list. But if you want to see someone's location on iPhone, you need to follow these steps:
Step 1. Access the target iPhone and open iMessage app
Step 2. Open a conversation with yourself and tap the contact icon
Step 3. Tap info and select Share My Location
Step 4. Set the duration for one hour, until end of day or indefinitely
Step 5. Join in the location sharing on your own iPhone and select not to share yours. The the person's location will be sent and you can check the current location of the said iPhone on the conversation.
The method is complete free and you can get the up-to-date location info. However, the person can stop sharing location with you.
What can be my final choice?
Out of all options we've mentioned above, using Find My Phone is certainly a perfect solution. You don't need to be tech-savvy to use this service. All it takes to locate someone is a cell phone number and tracking system. Also, it doesn't store any user's data to its server and you can use it without any worries.
Final thought
We've covered three feasible ways on how to track other people's location on iPhone. You can weigh up their pros and cons, then choose any of the methods discussed above. However, Find My Phone is the most suggested and guaranteed way to see someone's location. Enter the target phone number on the interface and check the exact location on the interactive map.