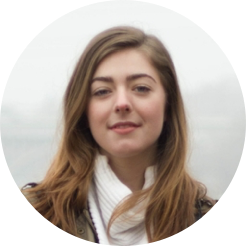 Tracking a phone location has never been easier if you take the right tool. GPS technology makes it possible to determine the location of cell phone. However, have you ever wondered the possobility of tracking a phone without installing software? It sounds like incredible, but technology never disappoint you and now it's possible to do so. The good news is there are several ways that can help you track a mobile phone without the installation of software. Let's dive into these fantastic tools.
Why you find location tracking useful?
There are times when you need to find the location of a person or an object like cell phone and vehicle. If you can locate a lost or stolen phone, you may be able to retrieve it without losing your important data. It may be the case that you are a concerned parent who want to keep an eye on your underage kids and ensure they are safe. Also, the elderly are prone to get lost even in a familiar place. By tracking the location of your elderly family member, you'll be able to provide them timely help.
3 Ways to track a phone location without installing software
There is a number of tools that claim to provide location information. However, not all of them did work as advertised. Even if you can find some reliable solutions, you may find it difficult to operate. That's why we list some of the best and practical methods that really helps in tracking phone location. Take a closer look at the following solutions.
#1 Phone number tracker
When it comes to tracking phone location, phone number tracker is worth a shot. For instance, Phone Locator, Buddy Locator and Trace Phone Number give you the opportunity to trace the location of particular mobile number. Simply enter the target phone number in given space and in just little span of time it will provide the location details. It means that you can track a phone location without installing software.
These web-based service combine with global positioning system and ceullar signal to provide you with accurate location. They work with any Android and iOS devices and you don't have to worry about cross-compability issue. The location shows as a pin on the interactive map that supports panning around and zooming in.
#2 Reverse phone lookup service
Here comes another way to track a mobile phone without installing any special application. Reverse phone lookup services such as WhitePages, Beenverifier and Instant Checkmate can help you look up a phone number. You'll be able to access the owner's name, address, social media accounts and much more.
Just enter the phone number in the search box and hit Search. Then it combines a vast database of aggregated public data to help track Android or iOS device safely and legally. However, this option can not provide you with accurate location of the target. It's useful for tracking down and pinning those unkown calls.

#3 Spy app
Spy applications claim to give you complete control over target device without any hassle. After conducting a detailed research, we find that all of them require physical access to Android device to work properly. If you want to track a cell phone without installing software, you need to know the target's iCloud details and turn off two-step authorization.
Both Android and iOS solution can help you find exact location of mobile number. Among those options, mSpy, Bark, Net Nanny stand out from the rest due to performance and ease of use. You can pick one that suits your requirements.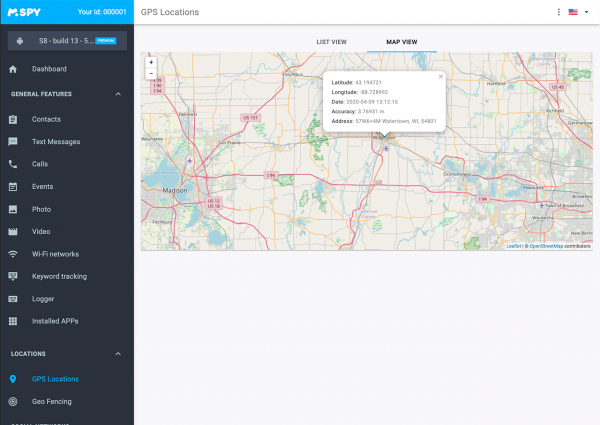 Can you use built-in feature to trace a phone?
Yes, if you are not intend to utilize third-party tools, inbuilt features preinstalled on your smartphone can help you locate or track a phone. For instance, Google's Find My Device and Apple's Find My iPhone help users find their lost or stolen phone. It lets you locate, ring, lock or wipe the device after you've logged into your account. You can launch these services on the web browser, but it should be noted that you need to enable the settings prior to phone theft.
What is the best way to track a phone location?
If you employ the above-mentioned tools, you don't have to install any software or application. Phone number tracker and spy app can provide you with precise location information while reverse phone number lookup service is more suitable for people search or background research. In case you do not have the target's iCloud details or install a location tracking app previously, it's advisable to take advantage of phone number locator. It is easy to set up, regardless of which brand, operating system, operator you choose.
Final thoughts
Whether you want to find a lost cell phone or stay connected with your family member, the above options can give you answer. They let you track a cell phone location without being noticed. Simply type in your phone number and get started! If you have any doubts on this guide or you want to make some improvements, then you can write through comment.