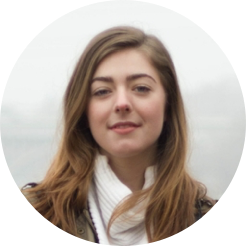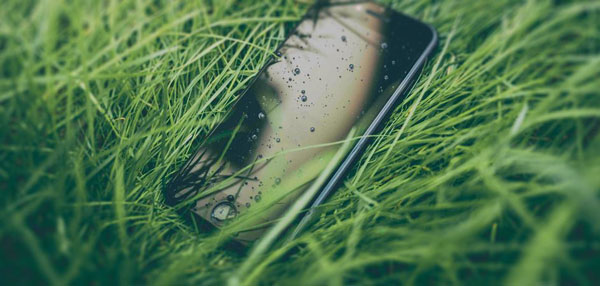 Have you ever been in a situation where your iPhone was stolen or you accidentally misplace it? Or perhaps you want to track your family or friend? Today's generation of advanced digital technology gives capability and flexibility to locate an iPhone by phone number. You can gain necessary information and get peace of mind. In this article, you will learn the necessity to locate an iPhone and how it works.
Why you need to locate an iPhone?
There are circumstances under which you may want to locate an iPhone. Chances are that your phone is left behind at a restaurant or you misplace it on the counter. Locating an iPhone can help you find the lost or even stolen phone. Another situation is you need to locate someone you care about. Parents want to keep track of their children and ensure they are safe. Business owner would like to know if employees sneak off somewhere during office hours.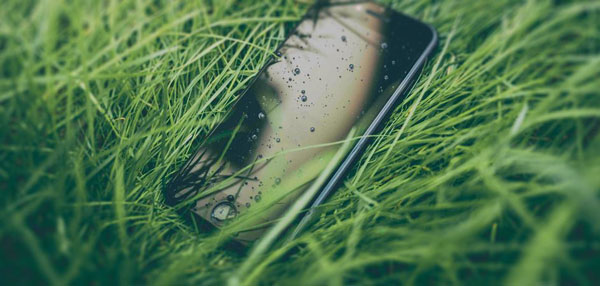 Option 1. Use a phone number tracker
The most hassle-free and effective way to locate an iPhone is using Find My Phone. It is a phone number tracker that gives you the ability to locate the phone and find the person you are looking for. There is no need to install any app on your device. It is applicable to all phone operators, whether it is an iPhone, Android, Samsung. Steps to locate an iPhone are as follows:
Step 1. Enter the number you wish to locate
Step 2. Verify message
Step 3. Receive the email showing the result of location
Once the phone number is assigned to the interface, the system combines with GPS, Wi-Fi and cellular signal to show you exact and real-time location. It gives you access to date, timestamp, zip code, city and street name. You can check the accurate location on an interactive map that lets you zoom in and out, pan around and identify specific features.
It can used for personal as well as business purposes. You can locate your lost or stolen phone. The requirement is that the phone should be turned on and connected to the internet. Also, it can be used to locate someone you care about. It could be a long lost friend, co-worker and family members. Parents can determine child's physical location and ensure child safety.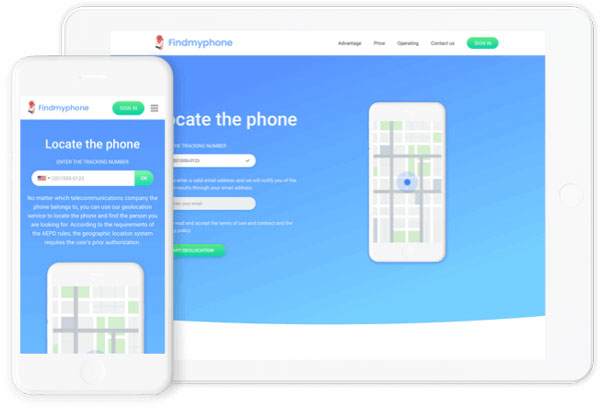 Option 2. Utilize iCloud method
As an alternative, you can use the iCloud to find the person's location. Find My iPhone is designed to help smartphone owners search for their lost or stolen devices. The app connects to Google maps and detects the current location of your iPhone. It also can be used to locate your loved ones if you know the target iCloud information. Follow a few steps to locate an iPhone with iCloud:
Step 1. Log in to iCloud using target Apple ID and password
Step 2. Click Find My iPhone. The app will show you a map with the current location of target device.
Step 3. Tap the "i" icon next to the iPhone's name
Step 4. You can click Play Sound to ring the phone. Or tap Send Message to notify anyone who finds it in the street that you want it back.
Step 5. To go back to the iCloud home screen, tap the iCloud logo in the My Devices
Step 6. Click Close Session in the upper right part of the screen to log out
Why Find My Phone can be a better choice?
Some iPhone tracking tools can put your privacy at risk. Find My Phone doesn't store any user's data in the cloud, where they may be vulnerable, nor share them with anyone. If you're a parent trying to keep an eye on your child, or an employer locating a problem employee, you can't go wrong with this solution.
Moreover, it's easy to set up and no in-depth knowledge or technical skill is required. Simply enter the tracking number and get the location. Try it out and it may surprise you.
Wrapping up
If you have the right tools, locating an iPhone by phone number is a breeze. Find My Phone offers a reliable way to track the device and show you exact and real-time location. It delivers guaranteed result along with ease of use. Just go ahead!