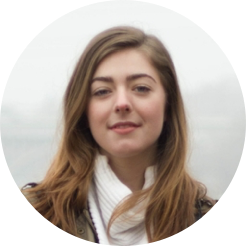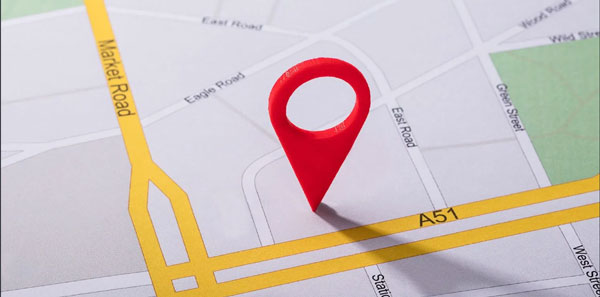 Gone are those days when you only can stay connected with someone via letters. Thanks to advancement in technology, now it's possible to track phone location and ensure family safety. Given myriad service and application available, it's rather easy to track iPhone location. In this guide, we are going to explore feasible ways that will help you get access to phone location.
Is it possible to track iPhone location?
If you or someone you know has landed in a related concern, don't worry. There are various ways to track iPhone location. You can make use of geolocation service, Apple's inbuilt feature, reverse lookup service and more. They can be accessed by everyone online freely and are easy to use. In the next part, we will introduce some effective ways to track iPhone location.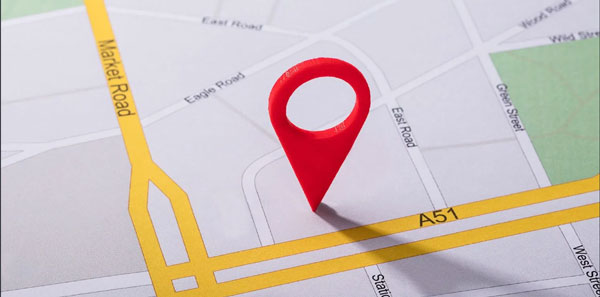 How to track iPhone location using geolocation service?
The easiest way to pinpoint phone location is with Find My Phone. It is a trustworthy and easy-to-use geolocation service that is capable of locating the phone and helping find your family member. No matter which operator they choose, you can do wonder with it. To track iPhone location, please follow these steps:
Step 1. Enter the phone number you want to track
Step 2. Validate the information
Step 3. Get the result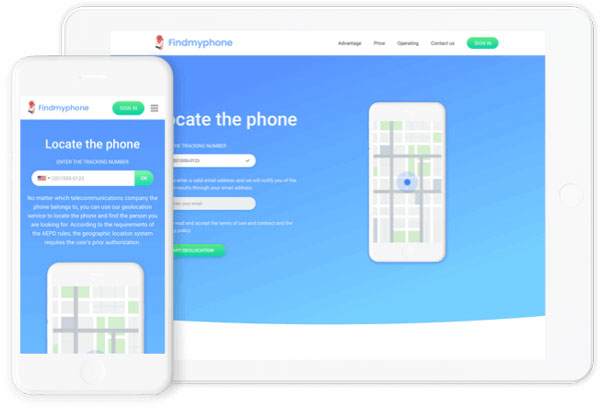 As you can see, no in-depth knowledge is required to use this service. Once the phone number is assigned to the interface, it will deploy the solution to you with the smallest error range. You can check the location on the interactive map that allows zooming in and out, panning around, identifying specific features and more.
It gives you exact location along with attached timestamp. You can know where exactly the phone is at any given time. Parents can utilize it to locate your child's whereabouts and ensure their safety. Or it can be used by business owner to make sure that employees indeed are stuck in a traffic jam and do not sneak off somewhere.
How to track iPhone location using Find My app?
Find My app comes in handy when you need to track your lost or stolen iPhone. You can also track someone's iPhone as well, as long as they opt in and give you permission. For this method to work, you can turn on the location service. Go to Settings, then tap Privacy > Location service and toggle the location service switch. Once done, just launch the Find My app on another iPhone and sign in with the same Apple ID.
Step 1. Open the Find My app
Step 2. Choose the Devices tab
Step 3. Select the device to see its location on the map
Step 4. Choose Directions to open its location in Maps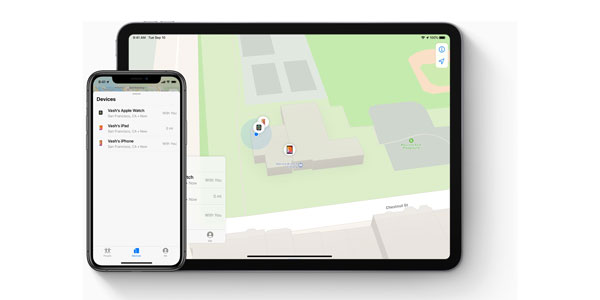 You also can use Find My app to see where friends and family are located as long as they share their location with you. Here's how you can do it:
Step 1. The person sharing their location with you should open their Messages app and open a chat with you
Step 2. Tap your name at the top of screen and tap Info
Step 3. Tap Share My location and choose how long to share this information
Step 4. On your phone, see the person's entry in the People section. Tap it to see the location on the map.
Can I track Android location with the above methods?
If you want to track Android location, you can utilize the Find My Phone service. Simply enter the tracking number and get the result. Or you can learn more about Android tracking apps to find the best one for your case.
Is it legal to track someone's location?
There is no definite answer to this question. You can check the federal, state or local laws before you track someone's location. However, it's absolutely to locate someone in certain cases. If you're the parent who want to know your child's whereabouts and ensure his safety, you can track his location. Similarly,
Conclusion
Tracking iPhone location is a breeze if you take the assistance of right tools. Find My Phone offers a reliable and easy way to find phone location. It gives you access to exact and real-time location. Just go head and give it a try!