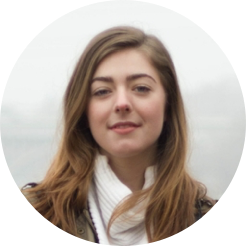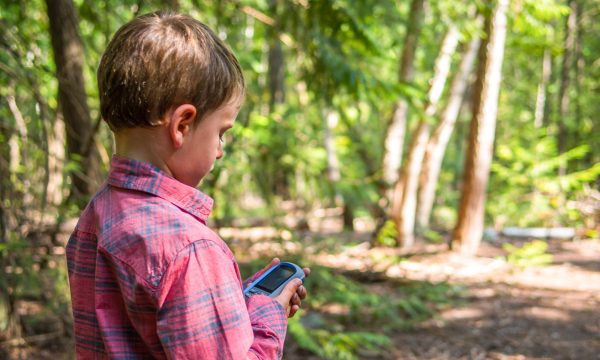 Nowadays, mobile phones have gained more and more popularity among the youth, especially young kids and teenagers. Well, as for parents, it is normal to be concerned about your child because you just want to make sure that they are safe at all times. This is also the reason why it is crucial for you to know their whereabouts.
There are multiple and various apps and software for tracking someone's phone that is available to use on the internet. However, many of them require you to install the app on the phone you plan to be located. Worse, downloading the software on phone increases the chances of being detected by the child, and it also exposes privacy information on the phone to malware. Hence, for safety concerns, we will show you how to track a cell phone without installing an app.
Reasons Why You Want To Track Your Child's Cell Phone Location?
As we said earlier, it is important for responsible parents to know their child's whereabouts and movements to ensure their safety. The increasing cases of missing children and car accidents across the globe are the biggest concern for every parent. What's more, sometimes kids would against their parent's will to get stuck somewhere or go to places where they are not supposed to be. Therefore, we would like to advise all parents to keep track of children's whereabouts in case of any emergencies happen so that you will be able to ensure their safety and security.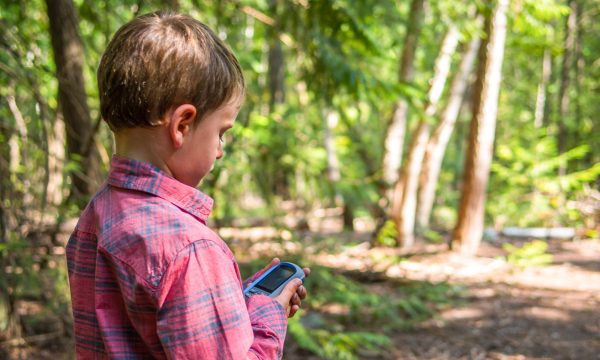 How To Locate Child's Cell Phone Without Installing Software?
If you are looking for easy and fast ways to track your child's cell phone without having to bother to download an app, then you are in the right place. Whether your child is using an Android or iOS device, you can always find a suitable way out by exploring some of the different ways to track phone location in the following:
1. Find Phone Location Using Number
Wish to find your child's phone location easily but don't want to install extra apps? Maybe you just want a perfect solution that can be used in both iPhone and Android smartphones. Then, take the assistance of the kids tracker tool like phone locator.
This is an online phone tracker tool by a number that works with all mobile networks and provides users with worldwide coverage. Although it doesn't have many advanced features as other spy apps, this online phone tracking service is considered to be one of the best ways to locate a child in case of emergency. Why? Because the phone number locator tracks phone numbers and finds location without any delay, making it easier for you to get accurate location feedback with just a few clicks.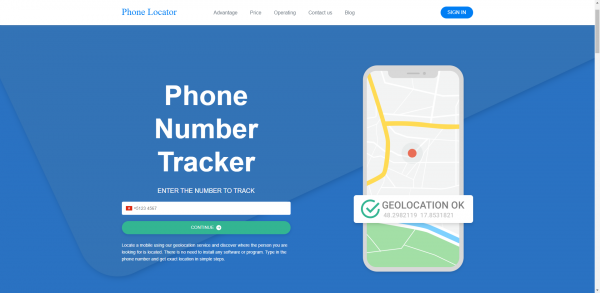 Follow the easy steps below to get real-time location using Phone Locator:
Make an online account and buy a subscription plan.
Key in your kid's phone number to be located.
Create a customized text message with a location-sharing that will be sent to the kid's phone.
As long as the child opened the link, it means he or she agrees to be tracked.
Get the child's location and view the details on a map.
With the help of a simple and easy-to-use phone number tracker, you will get to know your kid's cell phone location in real-time and keep track of their movements at any time and anywhere you need.
2. Locate an iPhone Using Find My iPhone
As you may already notice, the iCloud monitoring feature makes it easier for you to find out the phone owner's location. In addition to the location, there are three other options for you to remotely control the phone like play a sound, erase data and turn on the lost mode. However, this method works well with all iPhones, but to do so, you need to know the credentials of your kid's iCloud account beforehand.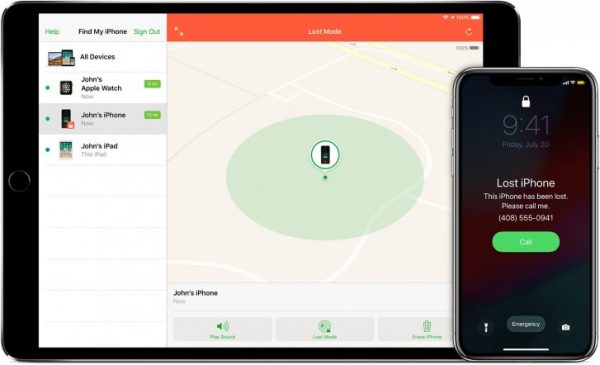 To get started with Find My iPhone:
Launch the official website of iCloud and log in to your kid's account.
Tap on the Find My iPhone feature.
Head to an interactive map and choose the target's device.
Find out the target's phone location.
3. Track an Android Location Using Find My Device
In case your kid is not an iOS user, you can consider using Android's Find My Device feature. Similar to Apple's Find My iPhone feature, the Google Play Store also provides its users with a convenient cell phone tracking service called Find My Device or Android Device Manager. Just the same as iCloud, Find My Device makes it possible to locate the target phone, lock, erase data and reset the lock-screen password without having physical access to the phone.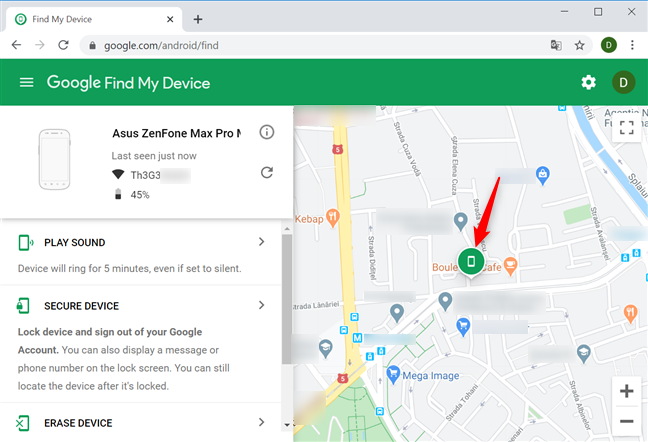 To get started with Find My Device:
Log in to the Google Account linked to your child's device.
Scroll down to the screen to see the connected phones.
Select the target device you want to monitor.
View the phone location or lock the device if needed.
Can I Track My Child's Phone without Them Knowing?
The short answer to this question is Yes, and you can track someone's phone without letting them know. But, how it is possible? As you can see, you can always opt for Phone Locator to track cell phone location without being detected as it simply tracks location with just a phone number online. Since the geolocation system runs in the background, the kids won't have a chance to find out that you are tracking. This way, you will be able to monitor kids' location and make sure they are safe at all times.
Final Thoughts
The only thing you should be of attaching great importance to is the security and safety of your young children. As a responsible parent, you should try and do everything possible to ensure their safety and well-being. And, the best way out is to keep track of their whereabouts at times by tracking cell phone location, and the best tool to use is the one that doesn't require to be installed on phone. Personally, we would recommend you to try is the Phone Locator – track location by number. If you have any better recommendations, please feel free to share them in the comments below. Thanks for your reading!