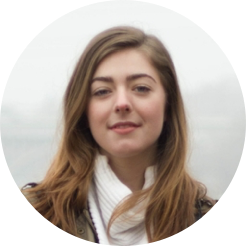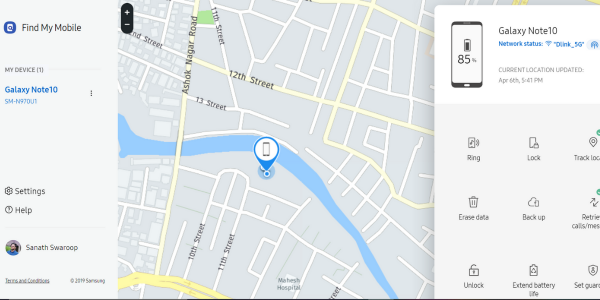 Now finding your lost Android phone without Google account is not an impossible task. There are a handful of phone recovery apps or tools available on the market, which can be your lifesaver in case you want to find your lost or stolen cell phone. However, few people realize that there are such options before it gets lost. That's why we have put together a list of phone retrieval techniques and you do not have to face the ugly truth that the phone is gone for good. Let's explore the innovative feature of location tracking services.
Is it possible to locate Android phone without google account?
Yes, the easiest way of lost phone tracking is call your own number or retrace your steps. If you have another cell phone, you may use an application that can detect nearby bluetooth and radio frequency energy transmission. You're also given option to request your cell phone provider to verify the location where the last call placed on the phone was registered.
Resort to phone manufacturer
It's no secret that Google provides users with phone retrieval technology to help with lost phone tracking. If you are logged into your Google account on any web browser, finding your lost Android phone is extremely easy. Even if you don't have a google account, there are still options available for you to locate a missing Android phone. Take a specific example, Samsung Android phones have a built-in feature called Find My Mobile, which works in the same way as Google's Find My Device. It allows you to locate, back up the phone, retrieve messages and phone calls. If you have the setting enabled, you can locate your phone online through their website.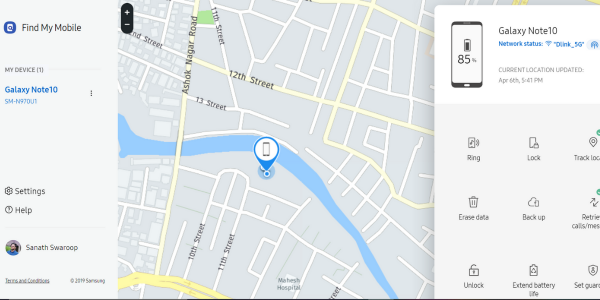 For this to work, you need a Samsung account and register your devicve before you lost your phone. Then head over and sign into the Find My Mobile website. Check the left sidebar and ensure that your cell phone is connected to your account. Now you can select "Locate my device" and click on the locate button. If your smartphone is online and remote control is turned on, you should see its approximate location.
Contact wireless carrier
Cell carriers can track and locate your mobile phone by identifying the towers you're connected to and measuring the time delay that a signal takes to make a round trip between the towers and your phone. This delay is then calculated and converted into a specific distance or range, which returns a fairly precise phone location. This option works well because when your cell phone is online, it stays in constant connection with nearby cell towers.
Install third-party apps
Another options with a ton of unique features is Dropbox. This application needs to be installed on your phone and the "Camera Upload" feature has to be activated. Every time a theif takes picture with your lost device, it automatically gets uploaded to your Dropbox "Camera Uploads" folder. If he/she takes a nice selfie you might be able to identify the thief. And if you're lucky, you can make out the location by looking at the background of the uploaded pictures.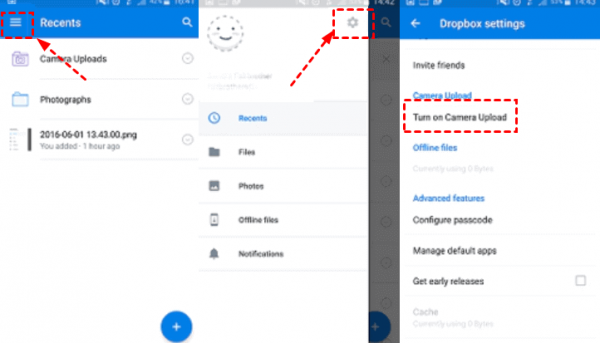 Use IMEI number
To locate Android phone without Google account, you can report the lost phone's IMEI number to the authorities. The specific 15-digit number can be used by police to locate your lost or misplaced cell phone. Even with a different SIM card, the moment a call is made, the IMEI number can help police to track your phone to exact or nearby cell phone tower. Additionally, you can block the number so that no one will be able to register the phone in the future. Alternatively, you can download a third-party IMEI tracking app, such as IMEI tracker – Find My Device.
Can I find my phone using phone number?
If you type in "locate android phone by phone number" in Google, it presents you with a plenty of options. You will be able to locate Android phone without Google account and app installation. All you have to do is enter the phone number and it can help you instantly find out the location of a cell phone.
Can my phone be traced if location service is off?
Yes, both Android and iOS devices can be traced with location services turned off. Disabling location services does a good job of concealing your location. It does not prevent the operating system from using location data or communicating that data to the network. Trackers can utilize other techniques to reveal the device location, whether or not location services are turned off.
Final thoughts
In the event that your cell phone goes missing, Google's Find My Device makes locating your device as easy as a Google search. Even if you don't have a Google account, one of the other options in this guide might work for you. They provide a great chance of success and no technical background is needed. Take the time and active a way for you to retrieve the device back.