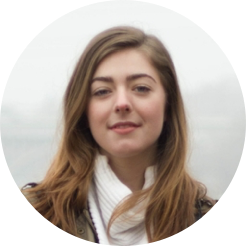 Most of us want to protect our cell phone from being located by others, but in today's digital world, it becomes a bit difficult. It is easier to locate a cell phone and get position even if you don't know you are being located. However, you can easily stop other people locating your cell phone by changing some of the settings discussed below.
Change the location settings of your cell phone.
You may not know that in the privacy settings of Android and iPhone, there are some functions that can record daily activities on your phones. You can stop other people locating your cell phone by turning off these settings. There is a "frequent location" setting, which allows the cell phone locator to know where your cell phone is, how often you go there and how long you stay there. If you find this setting in your phone, you can turn it off. You can turn off this setting in your iPhone by clicking "Settings", going to "Privacy", selecting "Location Services", and then selecting "Important Location". Here, you can close the record by deselecting it after seeing it. You can click "Clear History" to clear your tracking history. On your Android device, you can turn this setting off by going to "Settings" and clicking "Location" and scrolling down to "Location Settings" and clicking it. Now click "Location Report" and "Location History". You can delete the location cache of the device by moving the slider and clicking "Delete Location History".
Stop some browsers from locating your cell phone.
Recently, it has been detected that the location data of your Android and iPhone are stored in various services in your browser, even if you change their privacy settings. You can prevent some browsers from locating your cell phone's whereabouts by closing the cell phone's applications and network activities. To turn off the network and application activities of your cell phone, you must register your account and select "Personal Information and Privacy" to click on your personal information. Now select "Go to Activity Control" in the "Manage Your Activities" section. Here, you can turn off "Location History" to stop saving your movements on your timeline, but it will not stop saving your location data on network and application activities. Therefore, you must suspend your network and application activities to prevent them from being located by the cell phone locator, because your network and application activities will not be saved in your account now.
Avoid malicious advertisements.
Many companies use various types of algorithms to send you targeted advertisements and locate your online behavior. You can avoid this kind of behavior advertisement in many ways, such as using digital advertising alliance website. This website provides a page for you to know which partners have sent customized advertisements on your device. After the website is scanned, you will get a list of its partners. It will also allow you to opt out of Cookies stored in your browser and the practices used by these companies. It does not allow advertisers to provide targeted advertisements to your devices.
Check your online account.
Many tech giants like Facebook, keep locating of your likes and dislikes whenever you click on their products and services. They use this information to publish relevant targeted advertisements on behalf of advertisers. However, you can choose not to use the tools provided by the advertising company to locate personalized advertisements. Therefore, in order to control the locating of your activities on these platforms, you should check your accounts on these platforms to understand the data stored on these platforms.
Final thoughts
You can easily protect your cell phone from being located by making some changes to the settings. Because if you don't protect your cell phone's location information, your data would be abused by third party to locate your cell phone and they will make a lot of troubles and inconveniences to your life.