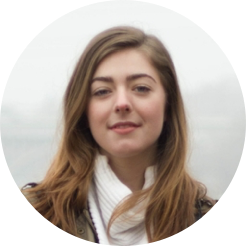 It can not be deniable that the ongoing pandemic makes us become more attached to each other, focusing on family relationship and bond. It's no wonder that some of us may want to know your family member's location. By doing so, one can arrange meetup and other family activities easier. Also, you'll be able to ensure your family are safe and sound. If you are wondering how to locate a person, Google Maps is your go-to choice.
Top 3 reasons to find someone's location
Location tracking can be a boon to parents, especially when your child is not arriving home at scheduled time. Some children are not willing to tell their parents everything. They may go out with friends at late evening or go to those places they shouldn't suppose to be. Concerned parents can take the right tool to find their child's location and keep them safe.
For people in relationship, it's necessary to surprise your partner from time to time. If you can find your partner's location, you may have a happy chance meeting. In case you're seperated in a crowded place, location sharing app can help you stay connected.
If you're a business owner, employee management should be your one of your priority. With location tracker, you'll be able to know if your employees sneak somewhere during office hours. Or you can know when and where your employee will reach at the destination and report it to your customer.
How to locate a person on Google Maps?
Now you know the importance of location tracking, it's time to learn how to locate a person on Google Maps. The first thing to be share to share location bettwen both of you, you will need to have an up-tp-date Google Maps app installed on your smartphones. This program is natively part of your Android phone, but if you are iPhone user, you will need to download Google Maps.
Google Maps app allows you to share real-time location with contacts, and vice versa. It could be your child, partner, colleague or friend. If you want to locate your family member on Google Maps, simply follow these steps.
Open Google Maps on your Android or iPhone
Tap your profile picture and select Location Sharing
Tap New Share and select contacts you'd like to share your location with
Choose how long you want to share your location
Share your email address with the contact and tap Request
The contact will receive this request on their phone and can choose to accept or deny it
Once they receive your request, they can get your email address, a notification and can view your profile to verify who you are. When they accept your request, you'll be able to see their location on Google Maps. You also can see the remaining battery life of other device, set Directions and navigate to the contact or hide it. Simply select the contact on the map or at the bottom menu and choose the action you'd like to do.
Can I locate a person without them knowing?
As a location sharing app, Google Maps requires the user's prior consent. If you need to locate a person without their knowledge, you may need to resort to spy app, location tracking website, reverse phone lookup service and other options. They allows you  to locate someone's position without being noticed. Thus, you can ensure family safety without it seeming like you're monitoring every single thing that they are doing.
Can I locate a person by phone number?
It turns out that there are several ways to locate a person by phone number. A case in point is GPS cell phone tracker like Phone Locator. It lets you type in the phone number and find exact location of the person. You don't need to install any software or be equipped with technical skill. This fantastic tool combines with GPS and WiFi access to provide you accurate location. You can see real-time location of the person on a deatiled map showing where they are.
Location tracking also can be done by the cellular service provider. However, agreement that users sign with the company prohibits it from disclosing the location to anyone except a handful of cases. You'll need at least the approval of a judge to get that information from a cellular service provider, but they only provide you with estimated location. As such, if you want to locate someone by phone number, it's better to resort to phone number tracker.
Final thoughts
In the location tracking app market, Google Maps is widely recognized as a fronturner due to its performance, ease of use and feature. It offers an easy and a reliable way to locate your family member, friend or colleague. This app comes preinstalled on almost any Android phone, and you can take advantage of it without any hassle. Get peace of mind by knowing where your family members are located!