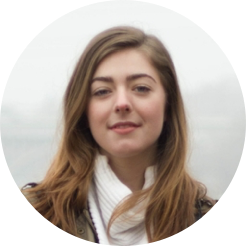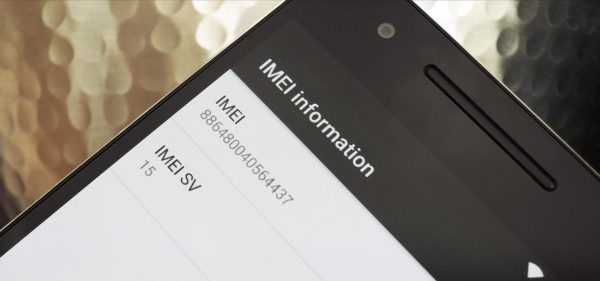 Can I locate my lost cell phone? Is it possible to track my lost cell phone even if it is turned off?
In short, yes! Finding your lost phone without GPS services, SIM cards, and internet access is not as hard as it seems to be these days. You can easily trace your lost mobile phone by using the IMEI number. Here is how:
What Is the IMEI Number?
IMEI stands for the international mobile equipment identify, also known as serial number, which is a 15-digit unique number that can be found in every phone. An IMEI number is an identifying certificate for your phone and cannot be changed once it is set. When you buy a new phone, you can check the number on the box or inside your phone Settings. By the way, it's very important and useful for you to write down in case it could be used in the future if your phone gets lost or stolen or forgotten.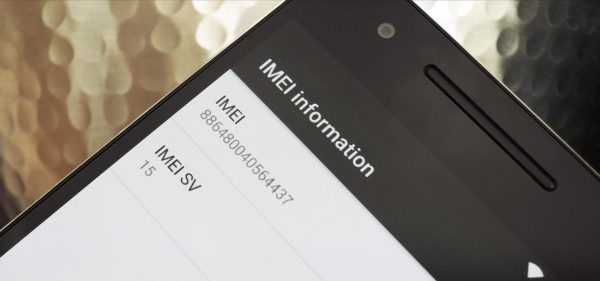 First Things to Do if You Lose Your Cell Phone
In most cases, when you have lost your mobile phone, it's crucial for you to take steps to evaluate the situation of your missing devices.
Once you realized that you have lost your phone, use another phone to make a call of your lost device.
If you can't hear the phone ring near you, you'd better recall the last known location of your missed phone as soon as possible.
If your phone is suddenly switched off, it's most likely that it's stolen by the theft. Try to use another phone or computer to lock your phone. Or use the following methods to help to locate your lost phone.
Get the IME Number on iOS
Getting to know the IMEI code is quite simple! Here are the complete steps to find the IMEI number on your iOS phone:
Go to the Settings app on your home screen.
Click on General and About.
Scroll on and find out the Serial Number.
Note it down for future reference.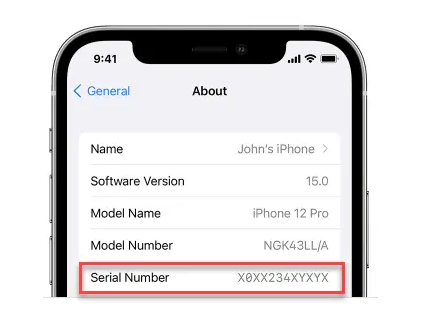 Get the IMEI Number on Android
Unlike an iPhone device, if you are an Android user, there are 3 places on your phone where the number can be seen.
Here are the steps to follow to find out the IMEI Number on Android:
Check the reverse side or underneath the battery of your Android phone. If you find the number there, you don't need to go to the next step.
Go to Settings and find out the About Device.
Scroll down to look for the IMEI number.
Or you can find the IMEI code inside the phone's protective covering.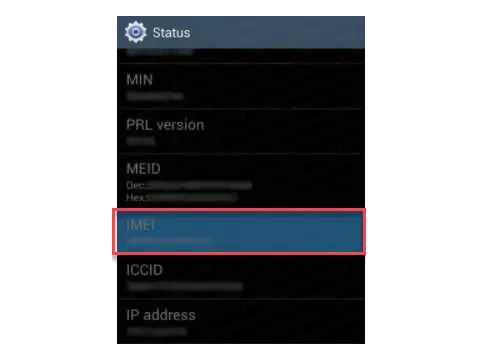 All these do not work? Do not worry, the fastest way is to dial *#06#, a common to make the unique ID appear.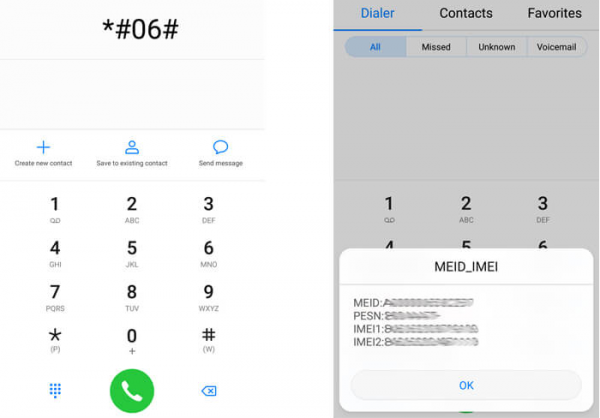 Locate a Lost Cell Phone That is Turned Off Using IMEI Number
Usually, when a mobile phone is missing or stolen, it gets turned off or runs out of battery very quickly. However, there is still a chance for you to tack its last known location, but you have to act fast as soon as possible.
Now that you have got to know your phone ID code. For this method to work, you will have to get help from the police station around you. They might need you to submit the missing, lost, or stolen claim for your cell phone. Police will then monitor your lost phone IMEI number on their system and then help you to block the device by restricting the network service. Besides, the Network Provider can also do you a favor with that.
Another approach to locating a lost cell phone with a dead battery using IMEI is to employ phone locator software and tools that can use the IMEI to identify your device. If you are lucky enough, you will track your lost phone back without hassle, otherwise, you will finally end up wasting time and money at the same time.
Wrap Up
These are some really simple and easy steps to find your lost cell phones when they are switched off. If you have lost your phone, please keep the above-mentioned things in mind and you will be good to go. If you are looking to invest in a secure and useful phone tracker, then we recommend you visit our homepage and buy yourself peace of mind here.
Hopefully, the preceding info helps locate your lost offline mobile phone. Please leave your comment below if you have further inquiries concerning this topic. Wish you the best of luck in finding your lost device!