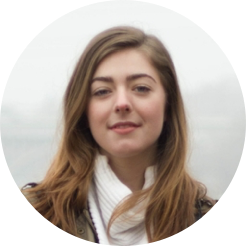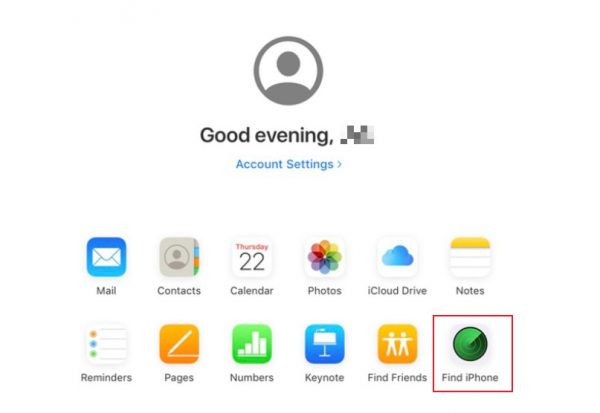 There always exists a fair possibility of losing track of your iPhone, no matter how careful you are. There's a clear tendency to panic, but thanks to major technical advances, you can not just track your iPhone as well as remotely lock it. However, the tracking task becomes tedious and difficult if your family and friend circle are not using iOS device. You may dig into alternative methods to track an iPhone with an Android phone in such case. Here we'll cover feasible ways on how it can be realized.
Is it possible to track an iPhone?
Yes, though iPhones have a reputation of being secure and diffcult to compromise, you still can track an iPhone remotely. Even if you do not have another iPhone, it's possible to track an iPhone with an Android phone. To accomplish this, you need a reliable phone tracking app or service.
How to track an iPhone with an Android phone?
Whether you want to track your misplaced iPhone or request your friend's location, you can track an iPhone from an Android phone. Apps like Find My Friends do not cross over to iOS platform, so creative measures are required to pinpoint a location and perfrom real-time location tracking. Sharing a static location is the most hassle-free way of voluntary tracking, but any hands-on tracking requires app or service assistance.
Option 1. Call/text your lost iPhone
If you misplace your iPhone while walking or visiting a restaurant, supermarket or elsewhere. The easiest way is to call your phone number, in the hope of good samaritan picking up your call and answering you. In case no one can pick your phone call, try to send messages on WhatsApp, Facebook Messenger, etc. that show the message delivery status. For instance, when you send a message to your WhatsApp and if it appears double tick, it means the message is delivered and your phone is turned on. In the unfortunate case that your phone is switched off and the call is not reachable, you should resort to some other methods, which are given below.
Option 2. Track iPhone from Android phone using Android browser
Find My iPhone is a great service to locate a missing iOS device. You don't need to be using an Apple device in order to access your iCloud. You can simply log into your Apple account from an Android device. Before you can track an iPhone with an Android phone, you must enable the proper settings. If you're using someone's Android phone to find your iPhone, you can run the browser in incognito mode. In this way, none of your personal information is stored.
Once done, you can log into icloud.com with your Apple ID on the Android phone. Then select Find iPhone option from the menu list and choose the device you wish to locate. It also provides users with options like playing a loud audible sound in the phone even it's turned off, enabling lost mode to prevent your device from hacking by invaders, and remotely erasing your device data.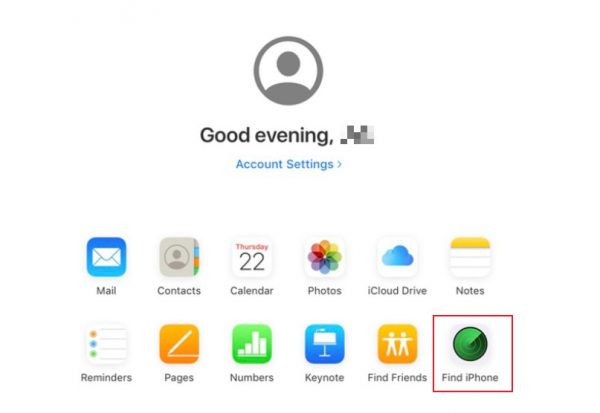 Option 3. Track iPhone with Android phone using Trusted Contact
Google Trusted Contacts is phone tracking app that removed the barriers to tracking across platforms. It enables you to track an iPhone from an Android smartphone. It acts like a friend locator and is an alternative option for the popular iOS Find My Friends app when you want to include both Android and iPhone users in the same group. Other third-party apps are available to track across platfroms, but Trusted Contacts works with your existing Google account. Keeping other users connected is also easier as they are more likely to have an existing email account or another Google-based account. Using a different third-party app means each user must create a new account to join the tracking group.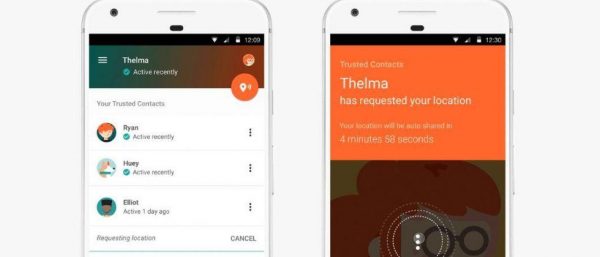 Option 4. Track iPhone using GPS tracking service on both Android and iPhone
Find My Phone is another good way to track an iPhone. It doesn't matter whether the target device is running on Android or iOS operating system. This GPS tracking service supports cross-platform to access iPhone from an Android phone. It is a handy solution especially when your device goes missing or you need to stay up date with your loved ones' whereabouts.
All you need to do is visit find-my-phone.org and enter any mobile number you wish to geolocate. There is no need to install or download any special apps. It shows estimated location including current city based on IP address. Once the GPS on target device is activated, you will receive an accurate location showing on the map.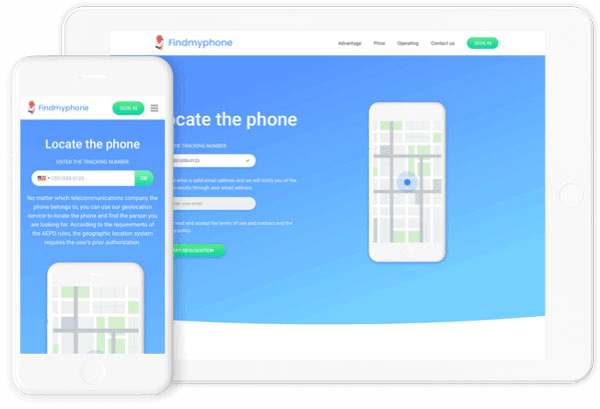 Does Find My iPhone if the SIM card is removed?
Yes, it's still possible to track an iPhone even if the SIM card is removed. The device should have a internet connection, and once it's online, it sends its GPS coordinates of your iPhone to Apple servers. You will see the location on the map once you log into Apple account.
An authorized user will not be able to turn off FMI. Even if they attempt to do so, they will be asked to connect to the internet and provide the Apple ID. Once they connect the internet, the iPhone can be tracked until they go offline again.
Can I track an iPhone if it is turned off?
Yes, you can track an iPhone that's switched off. Apple's Bluetooth location feature allows you to locate an offline iPhone as long as it is powered on. Also, you can find a turned off iPhone by tracking its last known location with the "Find My" app and iCloud.
Closing thoughts
The above mentioned options are all excellent and provide great ways of tracking an iPhone with an Android phone. If you feel as though you need to keep connected with someone close to you, or you need to locate a missing or stolen iPhone, Find My Phone can settle many of your nerves. It doesn't require any technical background or downloads of any software. That's why we advise Find My Phone to keep your phone and family safe!