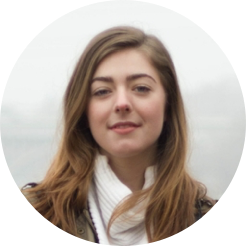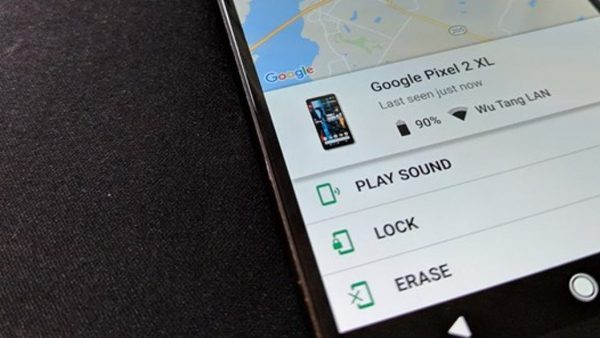 Losing an Android phone comes with a lot of pain in finance and emotion. We might lose our cherished memory and information stored on our cell phones. In addition, replacing it with a new mobile device can be another expenditure. Fortunately, advanced technology has made it possible for us to locate a cell phone at any time and anywhere. Unquestionably, you can surely locate a lost Android phone from an iPhone of your best friends. Today, let's have a more detailed discussion about the ways to locate a lost Android from an iPhone.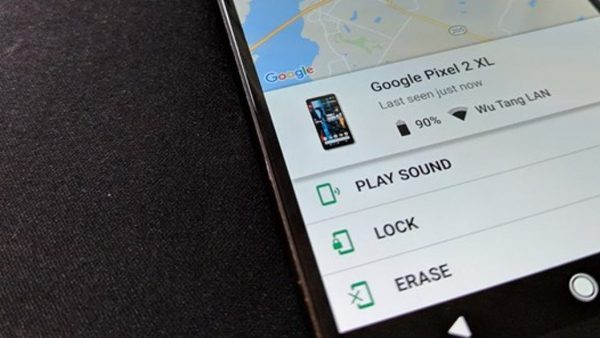 How can I locate a lost Android phone from an iPhone?
It is commonly accepted that Android and iOS are two dominant operating systems that have their respective cell phone tracking circles. However, it can also be easy and convenient for us to locate a cell phone from another cell phone. Let's start with the Find My Device feature.
Way 1: Locate my Android on an iPhone via the "Find My Device" feature
Google has launched with "Find My Device" app for Android users to track a cell phone via a Google account. Just make sure that we have an enabled "Find My Device" app and logged into your Google account on our devices, then we can absolutely track a cell phone when we lose our Android. It can be much easier for us to locate phone location on an Android phone for we can type in our account on the app directly. Nevertheless, we can't download and install the app on an iPhone. Any way out? Yes! You can operate the "Find My Device" feature via its website version on an iPhone device. Here is the step-by-step guideline for you:
Open the browser on an iPhone
Enter "google.com/android/find" in the address box
Type in our Google account and then click in the "Next" button
Enter our Google password and hit "Next" again, which will lead you to the "main device" page
We will be able to view our Android phones and hit the location icon on the map.
A location information will be presented to you on an iPhone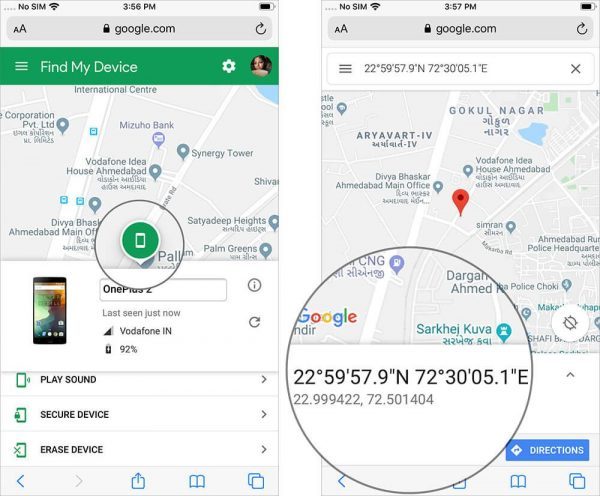 As we can see from above, it is possible and workable for us to locate a cell phone from a different device. However, we should note that we need to own and remember the Google account if we are trying out this way. The modern GPS positioning technology never lets us down for it offers similar service with fewer restrictions.
Way 2: Locate a cell phone on another phone via a phone locator 
A phone locator can be a way of pinpointing the precise location of our target phone via a phone number. Some phone locators might request you to have a pre-installation of their application, while some allow you to track a cell phone for precise geolocation around the world. The vast majority of them can support cross-platform operation, which means that it is an easy task for us to locate an Android from an iPhone device. Let's have a glance at the strengths of a phone locator:
Enable us to track a cell phone in real-time and with higher accuracy. The sophisticated algorithm of a phone number tracker improves its accuracy so that we can detect every location change of our phone location.
Allow us to track phone location with fewer steps. Only in 4 steps can you find location of cell phone on the map.
Support multi-platform operation. Brands are doing their best to build their communities, while it might add difficulty for us to track our cell phones from another cell phone. A phone number tracker can eliminate the barriers of diverse brands, carriers, and models. To some extent, we are in a shared community due to a phone number tracker.
Free from app installation. Online phone locators can locate your lost phone via a phone number online without any additional apps.
Stay our identity hidden. We can hide our identity from our targets when we pinpoint phone location. No location data will be stored on the locators so that we won't worry about the leakage of private information.
 Perfect after-sale customer help. We can ask any technical staff if Find My Device breaks down on our cell phones. However, phone locators might give your considerate service like 24/7 problem-solving.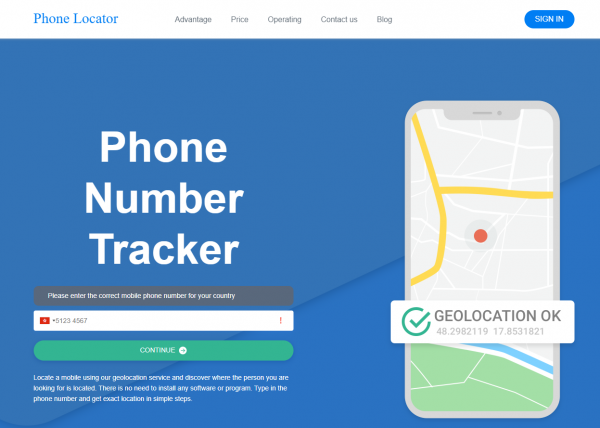 Can't wait to see how can we locate an Android on an iPhone? Here we go(Here we share the common ways of common online phone number trackers)
Open the browser of an iPhone and type the official website of a specific tracker
Enter the phone number of the lost Android phone
Type the phone number of an iPhone(ready to receive a message indicating location information)
Click on the messages sent by the tracker and we can track the exact location of our lost Android phone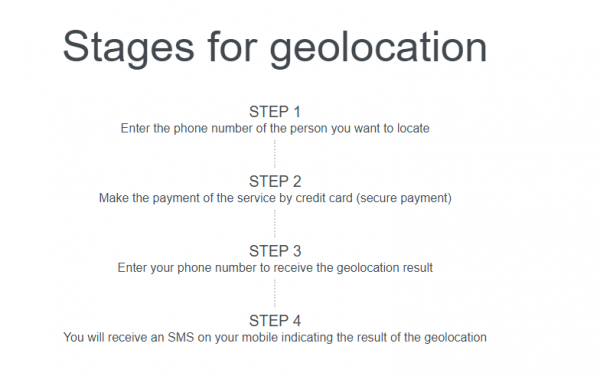 It will never be much easier for us to track an Android on an iPhone with the help of a phone number tracker.
More to think: What else can we benefit from a cell phone locator?
We have shown that it can't be easier for us to track a lost phone via a cell phone locator. Actually, it can do good in many regards in our daily life apart from tracking a lost phone:
See our loved ones' current location, thus gaining peace of mind
Check the attendance and carefulness of our employees during working hours
A phone locator can also play a big role in some specific sectors:
A promotor for delivery efficiency. Consumers can check the real-time location changes on a digital map, which can boost the transparency of the delivery sector. At the same time, the efficiency can be seen directly, which can generate visual feedback and be the driving force for more improvement in delivery efficiency.
A instant helper of call centers. It can particularly helpful for emergency call centers. Most patients might suffer from great pain or they might have fallen into an unconscious state. Therefore, they might be unable to convey accurate location information. A phone locator can help the emergency call centers to know about the exact location of someone. It can be a life-saving tool!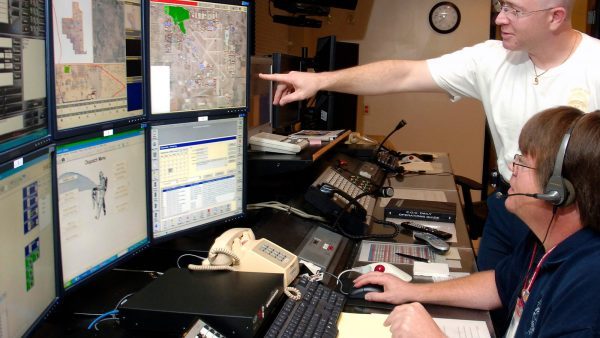 Conclusion:
The tutorial has listed two proven ways for you to track a lost Android phone on an iPhone, just store it up in case you need one. Additionally, if you have other useful tools, just share your inner voice with us below!