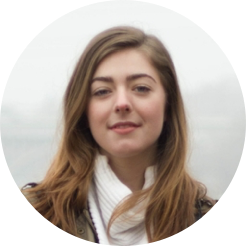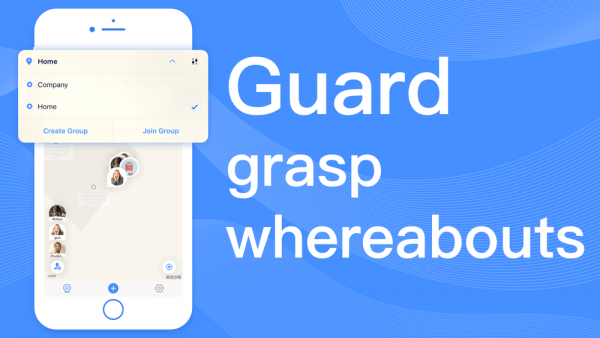 Are you looking for an app that can keep tabs on the location of your kids, friends, family, or even your loved ones? Then you have come to the right place. In this post, I am going to show you a review of 3 top-rated free GPS tracking apps in 2022 for both iOS and Android. Keep on reading to find out more.
What is phone tracking software?
A phone tracker or phone tracking software is an application that allows you to track the location of a mobile phone just with a few clicks on the screen. You can install the app on your smartphone or tablet device for real-time monitoring of the device. Such an app does not only assist in tracking back a lost phone but also helps locate someone's current position.

How is a geolocation system work to locate a phone?
Phone tracker applications work on a GPS (Global Positioning System) to locate a mobile device.
Let's have a look at how it works:
Firstly, the satellites gather location information;
Next, GPS receivers compile the data;
Finally, the device transmits the calculation to remote software or apps.
List of top rated free cell phone tracker apps for iPhone and Android (2022)
Fortunately, with plenty of phone number tracker software in the market and on the phone application store, tracking a phone or person seems not as hard as it sounds.
Here is the list of the best free phone tracker apps available in the market:
1. Google Find My Device
Find My Device Android uses a WiFi or cellular connection to help you remotely locate, lock, ring or erase your Android device.
To enable the feature:
Head to www.google.com/android/find and sign in your

Google

Account;
Click 

Play sound

to make your phone ring;
Select 

Set up secure & erase

to set up the remote lock and erase phone data;
Choose

Secure device

 to lock your phone and sign out of your 

Google

Account;
Use 

Erase device

 if you want to erase everything from your phone.
2. Google Maps
Another cool way to view your family or friend's location is by sharing your location information via Google Maps, which is one of Maps' best features.
Access information such as:
Track real-time location
Phone's battery
What people are doing (like driving or walking)
Exact places (such as home, work, and destinations)
3. Life360
Life360 is best for tracking mobile phones for free on any Android device, which delivers lots of features such as location history, location sharing, and place alerts. In case you want to use advanced features, you should upgrade to a paid version.
Key features:
Location sharing and history
Place alerts
Automated SOS function
Compatible with Android device
Price: Free. The paid plan varies from $1 to $200 per month.

How much does it cost to locate a mobile phone?
Although the market offers us various free services, most of them are malicious sites and they do not deliver guaranteed results. Therefore, it's best to get a reliable and affordable service that gives you an accurate result. Find My Phone phone locator is such a trustworthy service that costs just $0.99 for 24 hours.
Benefits of Find My Phone services
what makes Find My Phone phone locator worthy:
1. All Carriers
Find My Phone location system is compatible with all mobile phone operators and companies.
2. All mobile brands
It can track a mobile phone of any brand thanks to our geolocation system.
3. Whole territory
The technology of the satellite geolocation service is accurate and accessible throughout the territory provided that the searched mobile has Internet.
4. According to the legislation
It works in such a way that geolocation will be activated and will be effective only with the prior acceptance of the person sought.
Find My Phone phone number locator makes it possible to track any mobile, any brand, model, and operator. Find the person you are looking for in just a few moments.
Head to https://www.find-my-phone.org/ for more tracking information.
Conclusion
After reading this article, you are sure to find out a cell phone tracker-free app that best caters to your needs. Personally, I love the Find My iPhone phone locator best since it offers many excellent features without breaking the laws and is helpful in both iOS and Android.
Was this information helpful? Which one would you pick? Don't hesitate to give your feedback below!