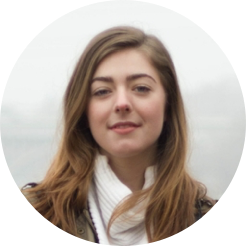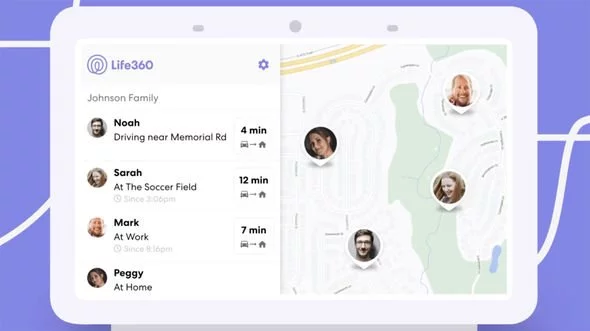 Wouldn't access to family member's location and getting peace of mind be wonderful? The answer would most likely be positive. However, it is not as simple as it seems. Picking the best GPS tracking app from a number of options is much more challenging and require trial and review. Finding free phone tracker apps online at the risk of leaking personal information might sound unprofessional. Thankfully, there are still some free GPS trackers for iPhone and Android and they deliver guaranteed results. Explore these highest-rated GPS tracking apps to discover the best option for your family.
What is GPS tracking app?
A GPS tracking app is an application that allows you to track or follow other people or device with GPS built on your phone. You can install the app on your smartphone for real-time tracking. In case your device gets lost or stolen, you can locate your phone without the frantic needle in a haystack searching. This powerful technology also lets you locate a family member when they are out alone or track your friend's location when you plan a meetup. In certain cases, it is used to locate a scam or suspicious number.
5 Best free GP tracking apps for iPhone & Android
In this part, you can read a review of the top-rated free phone tracker apps. They can help you keep an eye on your family members or friends, without even hampering their productivity. We will provide you with a roundup of 5 best location tracker apps for Android and iOS to find the one that suits you better.
Life360 is considered to be the leader in mobile tracking app for both Android and iOS device. This free application comes with a wide range of features including location sharing, location history and place alerts. Whenever needed, you can track your kid's location or any other members. You can set up the most frequented places such as home, school and work. When your family members leave or arrive at particular place, you will receive automatic notification.
Its direct route feature will show you the fastest route to get to a person and you just need to click on his/her face. That's especially useful if you think that one of your family may be in danger and you want to get them as soon as possible. It's also possible to send a discreet alert to everyone in your family circle if something has gone wrong or they need help.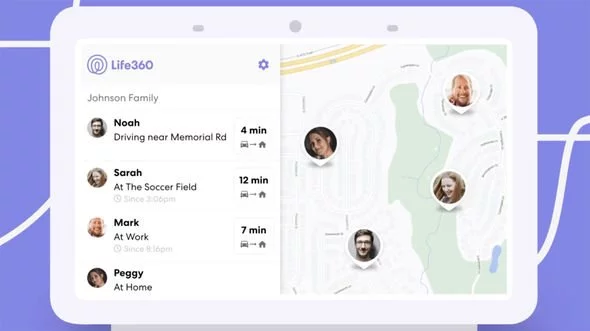 If you're looking to track someone's phone location without giving your personal information such as phone number or email, Glympse is the best location sharing app for iPhone and Android. That means you can use the Glympse app to share location in real-time with or without any signup. Like many other free tracking apps, you can create groups to view the location of one another.
This iOS and Android phone tracker supports cross-platform location sharing, intsant alerts, geo-fencing and ina-app messaging. It can create a route to your family's or friend's location by taking the assistance of Google Map or Apple Map.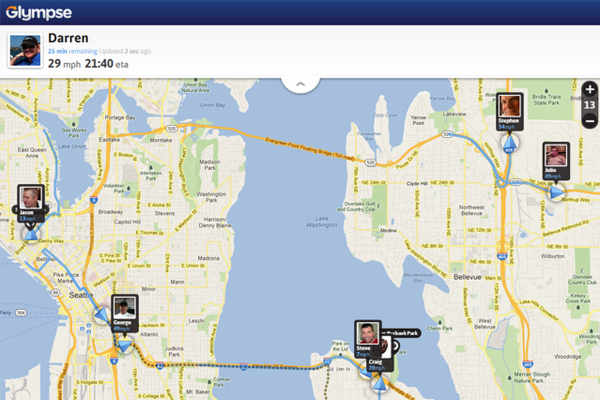 If the question of what is the best GPS tracking app ever bothered you, the iSharing with advanced features is your answer. Its clear and user-friendly design makes it easier to use and you'll find all essentail features that you would expect from a cell phone tracker. With this solution, you'll be able to share your real-time location with friends or family members. It also has features like battery status display, panic alert, in app-messaging, geofence alert and more. Parents can know when their kids get home safely, while people in relationship can stay contact with their partner when they are out on business.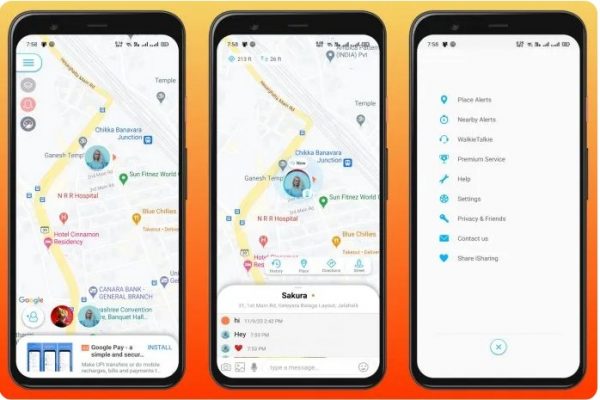 If you're an Android user, you may be familiar with Google Maps. It is mostly used for searching places, getting real-time GPS navigation, traffic & public transport info and so on. In fact, its feature is not limited to that. Both iPhone and Android users can share location with other and manage the sharing options. For instance, you can choose the peole to share the position and the duration. It also keeps a record of past locations and displays them on the timeline.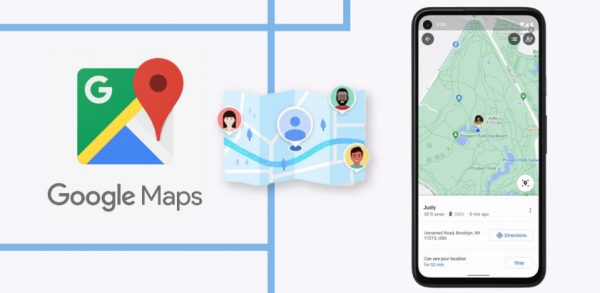 Here comes another reliable and free GPS tracker apps for Android and iPhone. GeoZilla enables you to track your friends, families or partner's location in real-time on a map. Its cross-compatibility and ease of use make it an ideal choice for family users.
By creating or joining a circle, you can keep track of kids, friends or family's location. It will show you the way to reach your loved ones' location. In this circle, you also can send messages, images and videos.When circle member leaves or arrives a destinated place, you will be notified.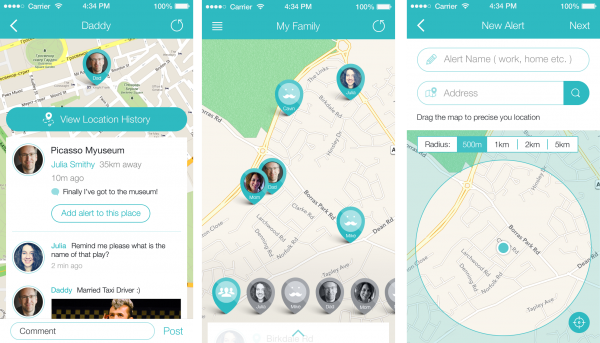 Closing thoughts
We've covered 5 best free GPS tracking apps for both Android and iPhone in this guide. As a caring parent or guaridan, you can weigh the pros and cons of these solutions and pick one that can help track your child's location. Not only parents can keep their child connected and safe, but also married people can share location with each other and enhance their relationship. Try them out and get peace of mind!