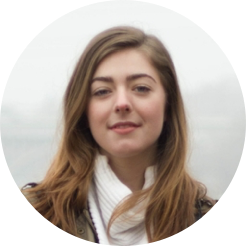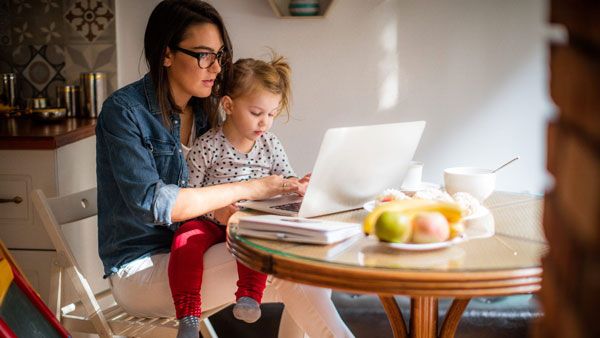 Working parents may understand deeply "compromise is an inevitable part of life" when they have to balance work, parenting and even schooling druing the course of a day. You're attempting to handle mutiple task at once, wondering whether you can attend a parents' meeting as well as have a business meeting. Honestly, it could be pretty hard so if working parents want to stay connected with kids, the following are some tips they can take. You can track cell phone location to ensure kids' safety, talk with them openly or leave a surprise note? Whatever the case, follow the guide and keep connected!
How working parents stay connected with kids?
When it comes to stay in touch with kids, there are plenty of measures you can take. You can either follow their lead, use GPS technology, or plan a family trip. Let's discuss them in details.
Follow their lead
It's important for parents to know what kids are interested in. Their interests may change as fast as weather does so it's advisable to be in tune with what interests them now. If you are fond of playing basketball and they frequently post associated events about basketball on social media. You can learn more about his favorite basketball star and it helps enhance the relationship between you and kids.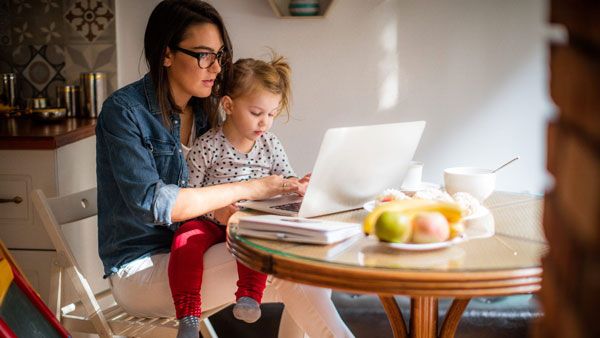 Schedule time to talk
Parents can make a set time to chat with kids and know what's going on in their recent life. It's good opportunity to have conversations about child safety and you should always be open and positive.
Use GPS tracker to stay connected
GPS tracker is an ideal choice for those parents who trave a lot for work. Kids will undoubtedly be upset to hear that their parent have to travel for work. If working parents can access a GPS location tracker, they can know where exactly kids are when they are out of sight.
As the cases of kidnapping and missing children are on the rise, parents should keep an eye on kids' whereabouts and ensure their safety. Also, kids may visit friends' house, participate in adventurous activities or visit a dangerous place without telling you. With the help of tracking service, parents can get peace of mind by knowing kid's location at any time.
Make a map
If you're the parents who have smaller children or underage kids, you can make a map that shows familiar location like home, school or your office. Thus, your kids can know you're not far away from them.
Bring special gift
If you've been out for business trip for several days, you can bring souveior to your kids. It doesn't have to be expensive, but it should be meangingful and special, or relate to your kid's interest. It will show your kids how much they mean to you.
Plan a family trip
To keep connected with kids, working parents can plan a family trip that can be family traditions. For instance, celebrate a unique holiday with kids on spring break or the coming Mother's day. Kids can not only explore the world and enjoy the scenery, but also bring them closer to you.
Leave a surprise note
Before you get to work, leave a cute little note in your kid's lunchbox and they will see it when they open it up at school. The note can as simple as wishing him a wonderful day or a funnly riddle you found online.
Why location tracking is necessary?
It worries parents especially when kids are out for social activities or school. When kids stay at home and run around, parents won't worry much about their safety. However, if kids go for a camping trip with friends or have to separate during the trip, they are prone to getting lost. Even when kids go out with family members, they may face similar situation as they are curious about the world.
It may be hard to always make phone calls with kids or text them, especially if your work schedule changes frequently with emergency demands or interruptions. If parents employ a cell phone location tracker, they can pinpoint kids' exact location in real-time and ensure they did not go to those places they shouldn't.
Conclusion
As working parents trying to create a work life balance, the above little tips can make biggest impact. If working parents want to stay connected with kids, it's better to follow their lead, make use of GPS tracker to track mobile location, schedule time to talk and much more. Check out and promote strong parent-child connection!