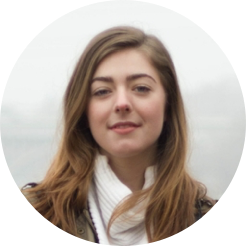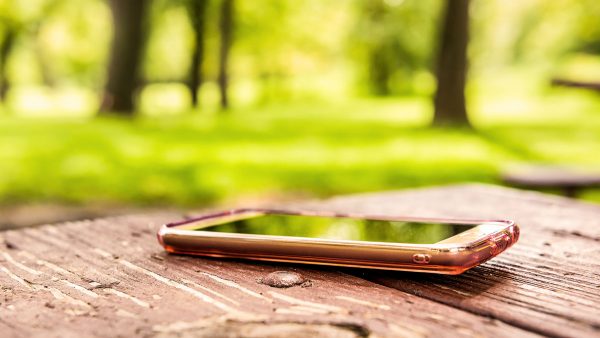 If you're like most Americans, you check your smartphone between 50 and 80 times per day, swiping or tapping more than 2,600 times between sunrises. Even being so glued to this small gadget, it can be lost in the blink of eyes. Further, if it ends up getting stolen, all of your sensitive information and data are at stake. The good news is that most cell phones come with retrieval technology and if you purchase a device protection plan from T-Mobile or install a third-party tracking options, you'll be able to keep track of your T-Mobile phone after a theft. If you find yourself in similar situation, read the following guide on how to track a T-Mobile cell phone.
Way 1. Lookout Location Services
If you're looking to track T-Mobile phone location, the Lookout Mobile Security Premium on your phone is the perfect option for you. This feature is available on the JUMP or Premium Device Protection plan of T-Mobile. It allows users to locate, scream, lock or wipe the data without any hassle. To make the location service work properly, you'll need to register an account in the Lookout application before your phone got stolen.
Log into your Lookout account at lookout.com and click on "Locate My Device" option to see a map indicating your phone's location. You're given option to sound an alarm on your lost or stolen device, and you may find it easily if it's nearby. The Lock option enables you to enter a custom message, and the thief won't be able to get into your phone at all. If you give up hope on retriving your missing phone, use the Wipe option as a last resort and erase all your data permanently.
If you activate the Theft Alert feature, Lookout will also email you a photo of the thief and a map of the location of the phone at the time the photo was taken. It allows you to customize this feature to trigger if your passcode is entered incorrectly, if someone switched your device off, enabled Airplane Mode or removed your SIM card.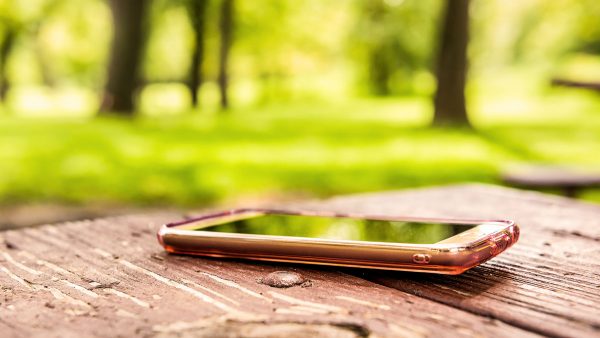 Way 2. McAfee Security for T-Mobile
As an alternative, McAfee Security for T-Mobile provides lost device location and management, data protection and password management. Similar to Lookout location service, McAfee lets you locate a lost cell phone, play a sound, erase or lock the device remotely. If you have activated your McAfee Security account on your phone, log in using your email or phone number at its website to view your phone's location.
You can also have McAfee text you a link to track your phone's location or even lock your device remotely by sending a text message. Text "Secure Locate" followed by your McAfee PIN to your mobile number to get a link to track a cell phone location. While texting "Secure Lock" or "Secure Wipe" can serve your exact purpose.
Way 3. T-Mobile FamilyWhere
This application is designed to locate your famiy member or friend's whereabouts. You can use this up to 10 lines with one account when using this app. Particularly, FamilyWhere software also helps to find a lost phone if you allow a family member access to location through this program before the device got stolen. It is only available for Android phones now, if you are using an iPhone, the location given will be based on nearest cell tower. Log into your T-Mobile account and click on Profile > Family Controls > Manage to select your mobile number and track its location.
Way 4. Built-in tracking apps
If you're a regular user of iPhone settings, you may be familiar with its Find My iPhone feature that can help you locate your lost or stolen phone. This feature is enabled by default when you sign into iCloud on your iPhone, so even if you don't remember setting up, it's worth checking to see if you have turned it on.
Simply go to icloud.com/find, log in with your Apple ID and password and then select your lost iPhone from the "All Devices" list. Find My iPhone will display the last known location of your device. You can choose to put your phone into Lost Mode or erase it remotely. If you have enabled lost mode, Apple Pay can't be used and your cards will be safe from unauthorized purchases.
For Android users, the native Find My Device feature lets users locate or track a lost phone. Just like most tracking services, you need to have enabled Find My Device and signed into your phone with Google account prior to your device went missing to be able to find it. All you have to do is sign into your Google account at android.com/find and select your device to see the current or lost location.
You also may be track your missing phone using Google location history. You can sign into Google Maps at maps.google.com, click on the menu icon and choose "Your Timeline" to check the location history.
Way 5. Other tracking services
Phone Locator offers an easy and reliable way to track a T-Mobile cell phone. It acts as a phone number tracker for Android and iOS, and you don't have to worry about compatibility issue. This service uses GPS and cellular signal to pinpoint where the device is, without having to install a new app. Type in the phone number you wish to geolocate and click "find location" to proceed with location tracking. You'll be supplied with precise location on an interactive map that supports zooming in and panning around. You can check location information including current city, street name, date and timestamp.
Closing thoughts
No one wants to experience the stress or pain of phone theft, but there always exists the possibility that you misplaced your device or it got stolen. If this happen, use the above-mentioned ways to track your T-Mobile cell phone. They will contact with nearby cell tower or activate GPS on your phone to identify your phone location. Just pick one that suits your needs.