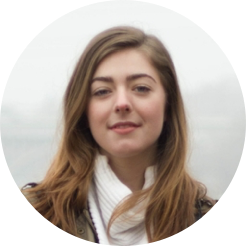 There are many and various phone recovery or anti-theft apps available on the Google Play Store, which can be of great help if you want to find a lost phone, or even worse, a stolen phone, especially an Android phone. However, many people may hear of these apps but might not realize that such apps can be used to track phones back after they get lost. Hence, in this write-up, we are going to explore some of the most innovative tracking features with you and help keep track of your missing devices with the assistance of a cell phone tracker.
How Do You Track and Locate Your Android Phone?
If you want to find a lost Android, then your phone usually requires an internet connection to transmit its location. To get the real-time location results, your device should have an active link to a Wi-Fi or cellular network. Whatever the case might be, we have covered the most frequently seen and asked questions below in the following to help you retrieve a phone.
The Best GPS Phone Lookup Tool for Tracking Lost Android – Phone Number Tracker
This is a tool used mainly for tracking lost mobile devices but also can help track down someone's location. More than that, the service can be used to find family members' locations, keep track of kids' whereabouts, and checking spouses' movements, share exact locations with others, and more. So, for instance, whenever and wherever you have misplaced your phone or it got stolen, you can use this tool to follow the GPS location, giving your Android location quickly and accurately. Furthermore, the details information keeps updated every 5 minutes, which means that you will get a precise site if the device was turned off immediately. So, if you are seeking ways to find a lost phone back without installing any software, a phone number tracker is your best friend!
How it works out geolocation result:
Enter the phone number you wish to be located.
Complete the payment of the service online.
Key in your phone number to receive the location result.
Get an SMS on your mobile showing the result of the geolocation on a map.
Find Your Android Devices with Google's Services
Before you decided to get started with Google's Find My Device service (or the Android Device Manager), here are some important things you should know before you do so:
Basic Requirements:
Your device should have connected to your Google account beforehand.
The lost device is supposed to have internet access.
The Find My Device should be allowed to locate your device. (Check in the Settings)
The Find My Device should be turned on to lock your device, erase its data, and make a sound.
As you may already know, the Find My Device is an easy-to-use tool to track a lost Android device – be it a phone or tablet. Similar to the phone number tracker tool mentioned above, there is no need for you to install an app to track your device. But the only requirement is that your Android phone needs to connect to your Google account, the phone is on, and has internet access. Then, all you need to do is navigate to the Find My Device website and logged into your account. After you have set it up, the system will automatically track down a lost phone.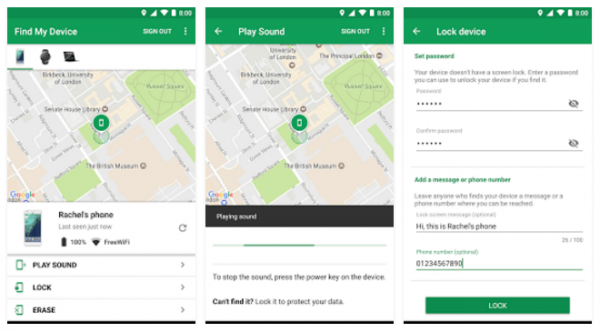 Use Dropbox To Find Your Lost Phone (Both Android & iOS)
For this method to work, you should also be aware of some of the important things below.
Basic Requirements:
Your lost device should have access to the internet.
Enabled the Camera Upload in the Dropbox app.
You are required to take pictures with your lost phone.
If your device gets lost or stolen, Dropbox can be your perfect solution if all the described methods above do not bring you any closer to finding your lost phone. If you decide to give Dropbox a try, you need to install it on your phone, and the Camera Upload feature has to be activated. That way, whenever your phone takes a picture, it will automatically get uploaded to your Dropbox Camera Uploads folder. If you are lucky enough, you can predict the location by looking at the background of the uploaded photos.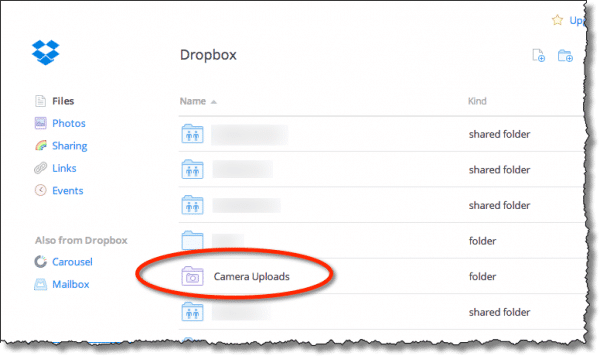 Can I Still Find My Lost Phone If It's Turned Off?
To give a short answer to this question, yes, and you can track a lost phone location using Google location history. It will be easy and useful to find where your Android device is. However, remember that you need to make sure your phone is connected to the internet before the battery is dead and log in with your Google account.
Conclusion:
That is all about how to find a lost Android. As you can see, three different but effective methods have been discussed in this article to meet your requirements. All you need to do is go through the mentioned above ways and pick out the most suitable one according to your needs. If you think this post is helpful, please let us know and share it with your family and friends right away!