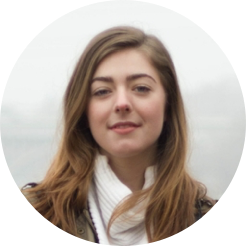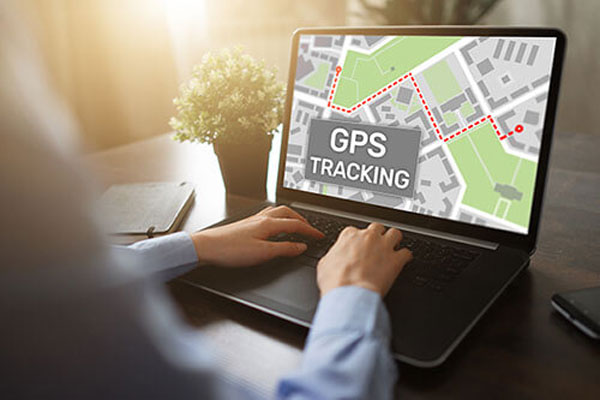 The pace of human exploration never cease as we have witnessed how GPS tracking plays a critical role in our life. The introduction of GPS tracker, navigation tool, Google Maps can verify it. However, few people are aware of how GPS tracking system works and how to make the most of it. It works with a network of satellites to give us accurate location. In the following guide, we'll introduce you to its working principles and importance.
What is GPS tracking system?
GPS, stands for global positioning system that establishes the location of person or object like phone, car, pet, equipment by attaching a GPS tracking device to it. In simple terms, the tracking device is equipped with a GPS receiver to record the live location at regular intervals. It was founded by the US military and had been fully operated since 1995. Many modern GPS receivers work with Russian GPS and GLONASS satellites to improve coverage and accuracy.
How does GPS tracking technology work?
GPS now has 31 active satellites in orbits, which are inclined 55 degrees to the equator. The satellites roam about 20,000 km from the Earth and make two orbits all day. It was well designed to ensure that 6 satellites can be viewed from the point of Earth.
GPS components
GPS receiver gets signal from each satellite that transmit the accurate time of signal. By computing the difference between the time a signal was sent and it was received, GPS will get to know the distance between signal and each satellite. It also know the precise distance in the sky of the satellites. Thus, considering the transmitted time of GPS signals from three satellites and its exact location in the sky, GPS receiver pinpoints your location at three levels: east, north and altitude.
GPS satellites have atomic clocks used to track time and accuracy but it's not feasible for a GPS receiver equipped with atomic clock. However, if GPS receiver uses the signal from the fourth satellite, it can determine the exact time without using a atomic clock.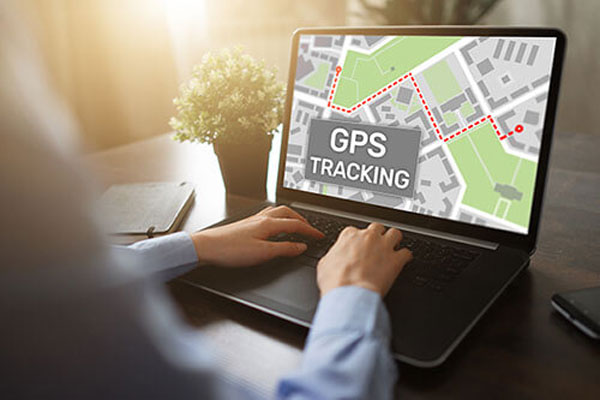 Accuracy
There are plenty of factors that can affect the location accuracy: positions of satellites in the sky, atmospheric effects, satellite clock error and ephemeris errors. The basic GPS service offers users with approximately 7.8 meters accuracy, 95% of the time, anywhere on or near the surface the earth. The GPS accuracy can be improved by using secondary data from external reference stations.
Why is GPS important to our life?
With inbuilt GPS system, GPS tracking service can be used to make sense of recorded data, interpreting the location information on the map. GPS technology is a handy tool in our daily life and there are countless benefits that most people are not aware of. For instance, you can make use of it to establish your location and share it with your contacts. It also can be used to keep track of vehicles and employees travelling in them. It encourages employee safety as well as enables responsible handling of company property.
On the other hand, there always exists the possibility of losing precious device. As our smartphone stores valuable information that we can never afford to lose, it's essential to utilize a GPS service to recover the device. Also, by taking the assistance of GPS tracker, navigation is much easier. It gives you relevant details like distance and shortest route to a preset location.
How can I track my phone with GPS?
When you do a Google search online, you can find various options available to track the phone. Phone number tracker, IMEI tracker, CANM lookup service, Find My Device are available for users to determine the location of device. Take Find My Phone as a specific example.
It's an easy-to-use and trustworthy phone number tracker that lets you pinpoint the device. It works across various smartphone platforms such as Samsung, Apple, LG, Blackberry and more. You just need to input the phone number on the site and get it started. It provides you with precise and real-time location in the form of a mapping system.
Conclusion
Having a overview of this article, you can know how GPS tracking system works. It provides users with positioning, navigation and timing services so you'll know where the object is located and where you are going when travelling from one place to another. Simply check the article to learn its working principles and see how it can work for you.