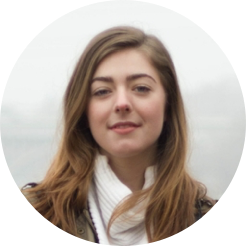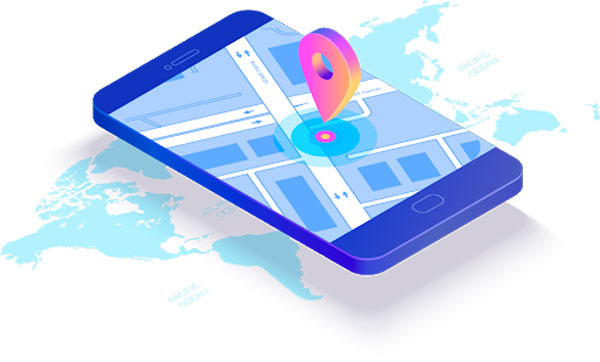 GPS tracking device, normally carried by a vehicle or person, utilizes global positioning system to record the location and broadcast the data via cellular network. The latest trend in this market is the growing commerical vehicle leading to the growth of GPS system. This article aims to provide detailed analysis of GPS tracker market, including its size, share and growth. It firstly introduced market overview, driving factors, key players and so on. Let's discuss it in details.
Overview of GPS tracker market
The GPS trackers enable users to track and pinpoint the current location. It can be used by individual, business and government to keep an eye on real-time location information. They have been evolved into modern technology to provide various applications or program with unique features.
It's not a secret that the ongoing pandemic has affected the entire marketing field, let alone the global GPS tracking device market. It has lost its workforce, production, coomunication, transportation, and is expected to decline in 2020. However, we are in hope of witnessing its recovery in 2021. This market has aimed to reach an estimated $2.4 billion by 2025 with a CAGR of 4% – 6% from 2019 to 2025. Growth of transportation and logistics segment and its affordable price are major drivers for the market.
What are key factors of market dynamics?
The GPS tracking device market is driving with increasing demand for IOT and cloud technology. Also, the increasing commercial vehicle sales leads to large supply of GPS system. As a result, the vehice tracking system market is growing along with more engagement of the major drivers.
If users take the right tool or advanced software, they can track various multiple devices. The GPS vehicle tracker aims to track the quality of road and provide improved mapping facilities for their target audiences.
Based on the GPS industry analysis, the growing demand for GPS vehicle tracking device helps increase market value. The key players of the global market put forward ideal measures to ensure production speed. They make various efforts to meet the growing opportunities for the global GPS tracker market's better sales.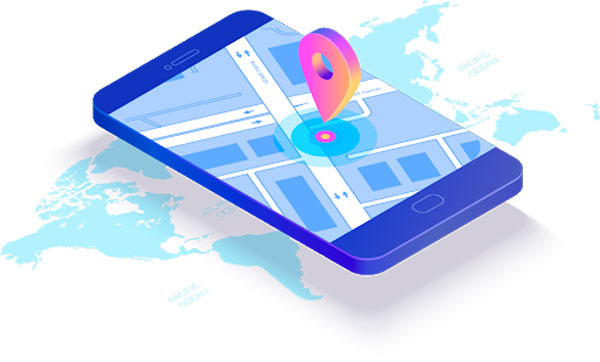 Who are key players of the GPS tracker market?
The key players of the GPS tracking device market includ Orbcomm Inc, Laird PLC., Teltonika UAB, Geotab Inc., Sierra Wireless, Inc., Queclink Wireless Solutions Co ., Ltd, Tomtom International Bv, Atrack Technology Inc., Calamp Corporation, and Shenzhen Concox Information Technology Co.
What are GPS tracking service market segmentation?
The GPS tracking service market can be divided into various segments based on device type, network, vertical and region.
Device type – This market has been segmentated into standalone tracker, convert GPS tracker and advance tracker. The advance trackers are expected to dominate the GPS tracking service market, generating the highest revenue. They come with plenty of advanced features like reporting, configurable alerts, 3D mapping and lanmark creation. Thus, these trackers are widely adpoted, driving its growth in the makret.
Network – When it comes to network segment, the market is divided into 3G, LTE and 2G. In particular, LTE segment plays a major part in the global GPS tracker market with the higest revenue, due to its high speed and connectivity. It can be an ideal network for transmitting emergency and alert notifications.
End users – It has been classified into automotive nad aerospace, retail, hospitality, education, government and defense, industrial, healthcare, metals and mining, transportation and logistics, and others. The transportation and logistics segment takes up the largest market share as it can be used to track personal and commerical vehicles by organizations. It helps manage cab services, vehicle rentals, delivery services such as Uber, Zoom cars, Ola and more. In terms of logitics, GPS tracking service has the ability to track the movement of assets throughout the supply chain.
Region – The GPS tracker market can be catergorized by region, such as North America, Europe, Asia Pacific and the rest of the world. North America like US, Canada grow at a faster pace due to its growing demand for intelligent transport system.
What are GPS tracker market restraints?
There are some restraints of GPS tracking device market, which can pose a threat to market's production and sales. For instance, its poor user experience caused by several environmental factors can constrain the market's growth. Other than that, the impact of non-standard products could constrain GPS tracking device manufacturers and global market growth. Thankfully, sophisticated software are introduced to reduce the market restraints.
Conclusion
Here's an overview of GPS tracker market reprot, and we've discussed its dynamics, restraints, key players and market segments. Its future looks promising with opportunities in the transportation and logistics industries. Particularly, North America is dominating this market due to the growing demand for effective vehicle management.