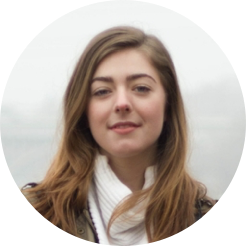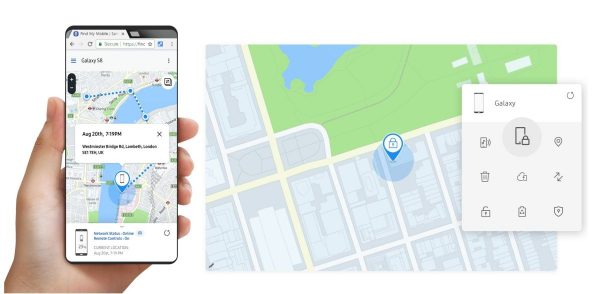 During the ongoing pandemic, we've become more attached to our smartphones than ever before. That's why it is perfectly normal to feel stressed or panic when you misplaced or lose your device. Even worse, losing the data and memories stored inside the phone can cause you significant concern. Before you give up on your lost phone, it's advisable to try the following methods. They let you locate your phone, ping it and even erase the data if needed. Let's discuss them in details.
Enable Samsung's Find My Mobile
Some people may have knowledge of Android's Find My Device, which allows user to locate your lost or stolen phone. In response, Samsung has its own inbuilt feature called Find My Mobile that helps users track a lost Samsung phone. It also allows you to ring, lock, wipe the phone, retrieve backup, call and messages logs. For this feature to work, you should enable Find My Mobile feature on your phone.
Open settings, then locate Biometrics and security
Tap on Find My Mobile settings
Enable all options. If promoted, make a Samsung account or log into an existing one to activate Find My Mobile feature
If you have done this already, you can follow these steps to locate or track your lost Samsung phone:
Navigate to https://findmymobile.samsung.com/ using another phone or your desktop browser
Log into your Samsung account
Select the device you wish to locate
Your phone's current location will be displayed if it's powered on.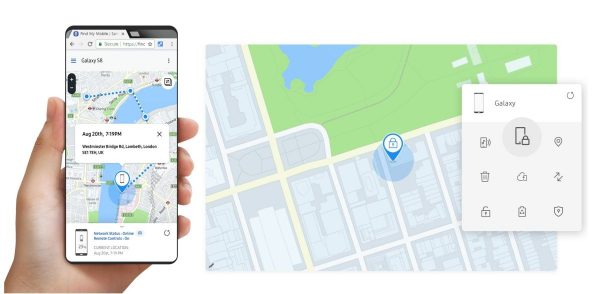 Apart from phone location, you can view your phone's battery status, make it ring for a minute at max volume if it's nearby. You even can lock the device and completely erase confidential data. Once you get your phone back, you can log right in and continue using the device as if it was never lost.
Track a lost Samsung using Android Lost
Another way to track your lost Samsung phone is to use Android Lost App. It can remotely control your lost device from the Internet or through SMS. You first need to install and configure your Android lost app and register your phone. Wait a short while and then refresh the page and login using your Google account. You will get a "congratulations" pop up message indicating that your phone is hooked up to this web page. You can then click on the "controls" menu and start to remotely control your phone.
Track a lost phone by number
The last method we're going to address is using the Phone Locator phone number tracker. It's a purely web-based service that can help you locate a cell phone by number, regardless of its brand, operating system, network provider. You'll know the location of a Samsung phone by keying in the phone number. It doesn't require any app installation and prior technical experience.
All it takes to execute a location tracking is enter the phone number and click "find location". The service will work with GPS and WiFi signal to provide you with precise location. You will see the location on an interactive map. It also supports satellite view for checking a visual location.
Track a cell phone using IMEI number
IMEI number(International Mobile Equipment Identity) is built into every smartphone and this unique 15-digit number can be used to identify each phone. In case your smartphone gets lost, the first thing you can do is to notify the authorities and get a document indicating that you have lost the device. This is important if your cell phone is misused after you have lost it. Then you can visit the Central Equipment Identity Register(CEIR) website that users can block a stolen or lost phone using this portal, unlock it when the device is found. Blocking a lost or stolen device means it will be blacklisted and unable to connect to any network until it is unblocked. However, this service is currently available for residents of Maharastra and Delhi.
Can I track a lost Samsung if it's switched off?
No, if the lost Samsung is turned off, you won't be able to know its current location. You can use Google location history data to identify the last recorded location. Google Timeline has the ability to track your phone frequently over a while. It means that you'll be able to find your lost cell phone.
The bottom line
The above methods can help you locate or track a lost Samsung phone. Do note that most of these methods will require an initial setup before tracking after losing the phone. If you do not install those app prior to phone lost, you can resort to phone number tracker or cell service provider. They don't require any app setup or installation.