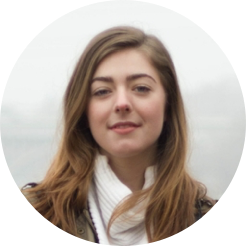 If asked to pick an item that I can't live without, my iPhone must be on the top 3. My iPhone can be my carrier of cherished memory, where store a lot of wonderful moments with my friends. It can be my communication tool with my friends and family. It should be noted that as an introvert, it is also my secret to defuse embarrassment. Therefore, no words could express the anxiety and unease when I couldn't My iPhone last week. I felt like my heart was sinking, and I was surrounded by negative emotions. Luckily,  technological advance gives me a chance to locate my phone. Such a thrilling experience sends an alert to me that I should take care of my cell phone in the future. If you are experiencing the loss of an iPhone, I hope this post can be your timely help.
Some configurations you should prepare in your daily life:
If we want to find someone, we should first know where he/she is. The same way can be applied to locating our lost phone. It is commonly acknowledged that Apple has launched its inbuilt service to help us locate our Apple products. Hence, we should take good advantage of this free and simple tool-Find My iPhone. Some preconditions must be met before we use this native phone locator:
We have launched our Apple account on our iPhone
We have an enabled Find My iPhone (Note: We can still locate a lost phone if you turn on" Send Lastest Location", which enables iPhone to send the last recorded location to Apple when iPhone is powered off. You can turn on the "Enable offline Finding", which allows us to locate our iPhone even if it is offline.)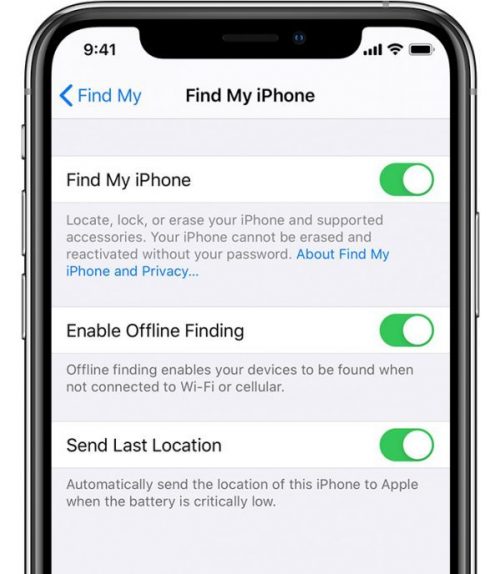 Once this process is complete, we can ensure that we can track phone location at our will. You might be concerned about privacy invasion when it comes to location service. However, you can actually select the apps which can access your location data carefully. You can just choose to share your location data with Find My iPhone.
How to locate my phone with Find My iPhone?
A proper setup process can pave the way for our procedure of tracking lost phone. Here is the specific procedure for us to track phone location via Find My iPhone:
Open https://www.icloud.com/ with any browser
Log in with our Apple ID information
Click in "Find My iPhone" on the homepage
Verify your Apple credentials
Click on "All Devices" and choose our lost iPhone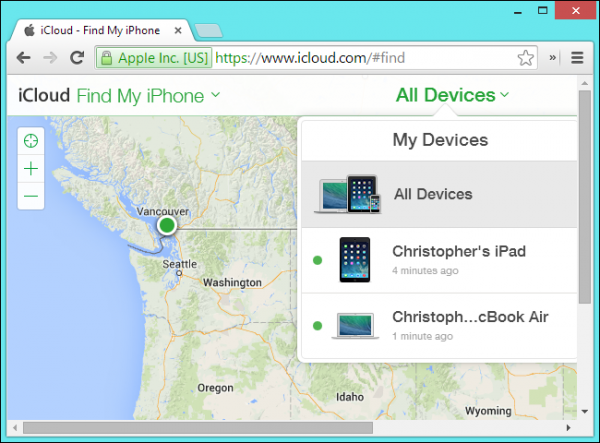 Apple will show the approximate location of the lost iPhone. In addition, we will be entitled to have various options. If we find that you have left your cell phone at the gym or somewhere nearby us, we can make it play a sound so that others can hear the ring and spot our phone. If we are worried about losing valuable information, we'd better activate the Lost Mode, allowing us to lock the screen and display a phone number on the screen. In this way, someone can reach us if he/she picks up our cell phone. The worst situation might be that we make sure that we will never get our iPhone back. The last resort for us is to erase the data on our iPhone remotely, preventing someone from having access to our personal information.
The above steps can work well on other Apple products like the iPad and Mac. Only a few clicks can track a cell phone. However, we might only see the approximate location of our iPhone on Find My iPhone. The app updates regularly, and it can't the real-time movements of our iPhone.
How to locate my lost iPhone on Google Maps?
With great compatibility with Android and Apple, Google Maps is one of the top recommendations for locating a lost phone. Despite the convenience of Google Maps, we should have activated the Google Maps location sharing first before we lose our iPhone as pre-requisite steps or the tool would not work. Before we use Google Maps to track a cell phone, you are supposed to:
Install the Google Maps app on iPhone
Open the "Setting" section and click into Google Maps
In the Google Maps settings, tap "Location"
Enable the location sharing to "Always"
With an enabled "Google Maps", our iPhone will constantly send out location data to Google as long as our iPhone is on and has a network connection. With the precondition ready, we can no track a cell phone on Google Maps:
Head to https://www.google.com/maps
Click in the icon with three horizontal lines at the left top corner
Stroll down and choose "Your Timeline"
Select the day when we lose our iPhone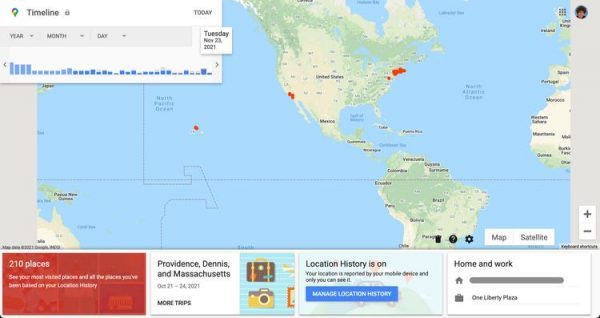 The location history will give you some clues about where we can find our lost iPhone.
How to locate my lost iPhone with a phone number?
Although the above two ways are convenient, they can give us a real-time response. Therefore, I explore a real-time phone number tracker to locate my lost iPhone. From my perspective, it is a worthy investment for it has helped me find my iPhone. A phone number tracker is a process of identifying real-time location via a cell phone. It can also track the movement of the vehicle, equipment, or person. Some phone number trackers might need an installation on our phone, while some are free of installation. I choose to Find My Phone as my assistant. Some highlights can help you know more about the tool:
No requirement for installation. We are allowed to track a cell phone online within a few clicks.
Work on all carriers. We can track phone of different brands and operators via such a simple tool.
Data security. The tool will keep all our data safe without revealing it to anyone.
Full coverage of location tracking. We can track a cell phone beyond regional restrictions.
Ease of use. We can locate our phone online with our cell phone number
Several steps for us to follow:
Provide our cell phone number
Make a secure payment
Enter the phone number that can receive the geolocation result
Click into the SMS link sent by the tool and we will see the real-time tracking on a digital map
Thanks to this reliable phone number tracker, I have experienced the amazing happiness of regaining my iPhone!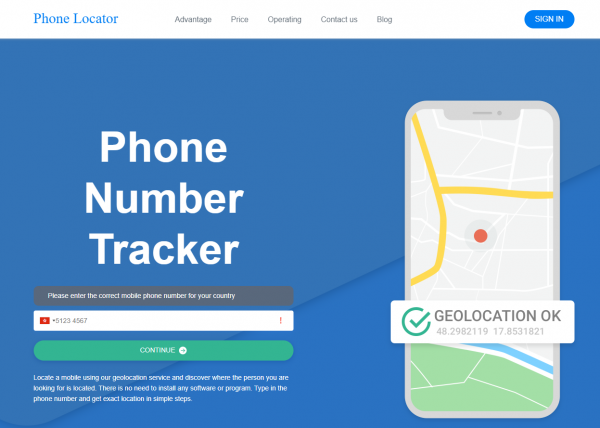 Final thoughts:
Losing our device is never fun, and hopefully, we will never have to go through such an ordeal. But when we lose our cell phone, we should calm down and choose the best tool to help us locate our lost iPhone! If you have any other ideas, just leave your opinion below!