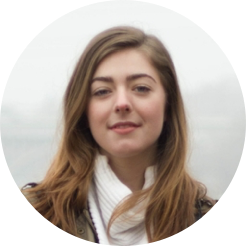 Due to the outbreak of COVID-19, governments around the world have implemented a range of physical surveillance, digital tracking and corresponding measures to fight coronavirus. Some of these measures are legal, necessary and reasonable while others are complemented without justification. Particularly, we couldn't help but wonder if tracking mobile location can help stem the spread of coronavirus and it comes at the cost of privacy. That's what we'll help – by discussing how cellphone tracking helps fight COVID-19 and relevant privacy concerns.
Can cellphone tracking help fight COVID-19?
Yes, phone tracking has helped many people get through the pandemic. It gives us the ability to keep connected with family and firends, avoid spreading the virus, seek medical care, facilitate management and much more. Let's discuss them in details.
Check current location and history
It's not a secret that epidemic prevention personnel will ask your whereabouts of the last 14 days and if you have visited high-risk area, as the pandemic continues to insert influence on our day-to-day activities. After all, most of cases are silent spreaders without any symptoms, but they later got sick or tested positive. If personnels have access to location history of a contagious person, they can identify potential cases and take precautions. But if infected people forget their location history, cellphone tracking comes in handy. Current GPS location can be available and it also tells when and where exactly you have been. Also, you can know if you've been exposed to someone who has the virus, then go into quarantine, get tested and treat your symptoms, and avoid spreaing the virus to others.
Seek medical care
GPS tracker also helps seek medical care during COVID-19. Simply utilize the app or service to locate nearby health department. It's especially useful if you are experiencing life-threatening symptoms, you can dial 911 or locate nearest emergency department. If you go for a distant or remote hospital, it poses a bigger risk to your health than the risk of contracting coronavirus.
Faciliate management
If your employer, college or school district is large enough, it might use mobile-based technology or apps to screen people for COVID symptoms, track mobile location, provide information about testing and much more. For instance, students in some universities must report symptoms before entering any building and get tested regularly. Both you and mangers can stay updated about the information and it can facilitate management. It finally helps stem the spread of pandemic.
Connect with family and friends
It can be seen that the outbreak cause chaos and some people even lose contact with their families and friends.  If people can closely connect with their family, they can create more harmony in the family and avoid causing trouble for pandemic prevention and control work.
Actions by country
Some countries make every effort to fight coronavirus. A new surveillance and data-collection system was launched in United States to monitor the spread of COVID-19, while Europe's telecom companies are sending or sharing location data with health authorities. It can check if people carry out the stay-at-home orders. Also, South Korea government created a map of cellphone data provided by telecom and credit card companies. As the map goes public, everyone can know if they'd been exposed to affected cases.
Are there privacy concern with COVID-19 phone tracking?
It's clear that tracking mobile loctaion and getting location data helps fight coronavirus. However, the following question comes in to our mind is, "does it come at the cost of privacy?" Actually, this kind of tracking could evolve into privacy violation that isn't justified by public health benefits. For national security, government can compel technology company to share location data but there is no legal basis for indiscriminate mass tracking on individuals.
To track people who have coronavirus, governments should pass laws specifying how data collection would be restricted to a certain population, for a certain time and purpose. Also, laws in the United States and European Union has specified how much information companies must disclose about how those data will be used, stored and shared.
Closing thoughts
To slow the spread of virus, it's improtant to track and find the infected people. If epidemic prevention personnels or government can track mobile location and get location data, they can take measures quickly and fight coronavirus. If you are concerned about personal privacy, you can check how laws in your countries specified how data will be used, stored and shared.