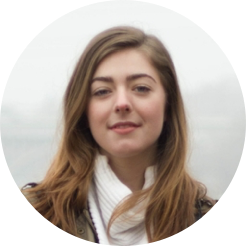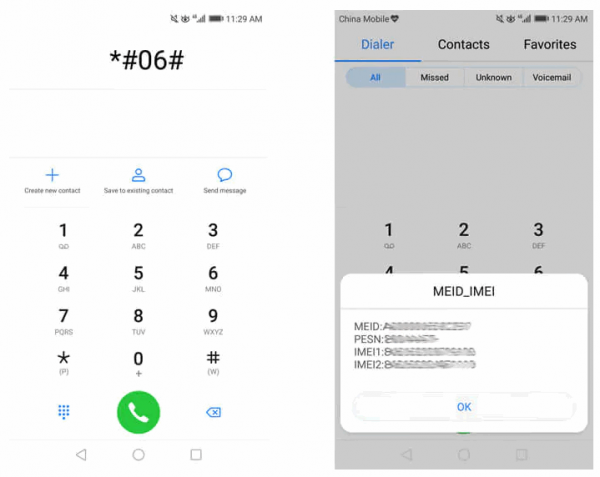 Everything happens in the blink of eye. Your smartphone is just in your pocket or bag a minute ago, but now it's gone. At a loss with what to do, you start to retrace your last step. Your cell phone isn't in the bathroom or kitchen. You even look inside the refrigerator in case you accidentally set it down when you started making dinner, but showing no sign of your device. If you have encountered similar situation, you're not alone. We have all been there and that's why we have included the guide on how to find Android phone with IMEI number. You will be provided with the location of the lost or stolen device. If you are interested in how it works, check out the article.
What is IMEI number and how to find it?
IMEI is short form for International Mobile Equipment Identity. This unique digit number is an identity certificate for your mobile phone and can not be changed. Whenever you invest in a new phone, you can check the IMEI on the box or inside the settings functionality. It's better to note down and keep this number safe as it could be used in the future if your phone goes missing or gets misplaced.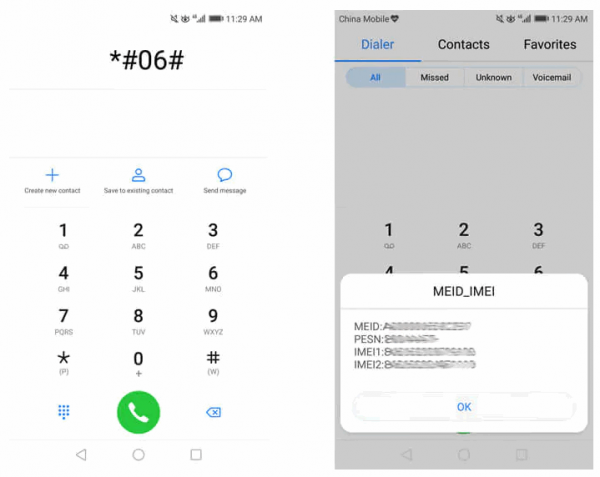 What is the purpose of IMEI number?
IMEI number comes in handy if your phone you lose your phone or it gets stolen. With this number, you still have some control over your mobile even it's not with you. You can attempt to recover it through online sites, applications or relevant authorities.
You may also decide to render it worthless so that thieves will not be able to use it. Simply contact the cell phone carrier to blacklist the device by providing them with the lost Android phone IMEI number. Thus, the device will not make any calls or receive any more. Moreover, the device won't be able to connect online through the cellular network even after replacing the SIM card with a new one.
How to find Android phone with IMEI number?
Contacting cell phone carrier is a good way to help recover lost or stolen device. However, this option may take longer time and go through complicated procedures. That's why IMEI tracking applications come in handy. Take a specific example, Antitheft App & IMEI tracker app offers a reliable way to find Android phone with IMEI number. You have to track your Android from another phone with internet connection, then download and install the application. It works on smartphone running Android 4.4 version and above. Here's a simple guide on how you can track lost mobile using IMEI number:
Step 1. Launch the application and give the app permission to access the files
Step 2. Click on continue to get to the next step
Step 3. Type in the IMEI number of your lost Android phone.
Step 4. Reconfirm the code first to ensure it is correct and tap on "Track"
Step 5. A window will pop up showing a list of locations. The location indicates your phone location and the places it is close to.
Once you locate your lost or stolen cell phone, it's best to first call the police then check the places close to its location. If you were there at one given point, it means that you might have just left it unknowingly. But if it's a new location that you never pass by or went to, then consider other measures.
Can the IMEI number be changed on Android device?
IMEI number is encoded deep into the smartphone system and it can only be changed if you root the device and change the IMEI information. But keep in mind that it's illegal to chnage IMEI numbers in many countries and they also have strict punishments for this offense. Before you perform it, it's better to consult with the Telecom policy of your country, and you should only do it if it's allowed in your country.
Can a phone be tracked if the IMEI number is changed?
If the IMEI number of the device along with the phone number, the cell phone can be not tracked. But if someone has the information about the new information, they can find the location of cell phone.
Alternative options to find Android phone
If you are looking for options that combines ease of use with high performance, you can opt for online sites. Google's Find My Device provides web-based service for user to find a lost Android phone, but this feature should be enabled on the device before you lose the phone. You're also given options to play the sound, lock the device or erase the data on the phone.
If you do not activate this feature before the device gets lost, phone number trackers carefully tweaked to help you remotely track the Android phone. You just need to enter the targeted phone number and let it do all the work. Once the GPS is activated, you will be notified and supplied with exact location on the map.
Final thoughts
It's advisable to make it a habit to record somewhere secure your phone IMEI number, you never know when you might need it. In the unfortunate event that your cell phone gets lost or stolen, use the online IMEI tracker app and follow the steps above to retrieve your Android phone. Once you have access to the loctaion, you have to respond fast and call the police first. Just try it out and go ahead!