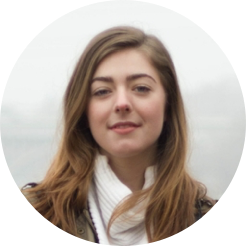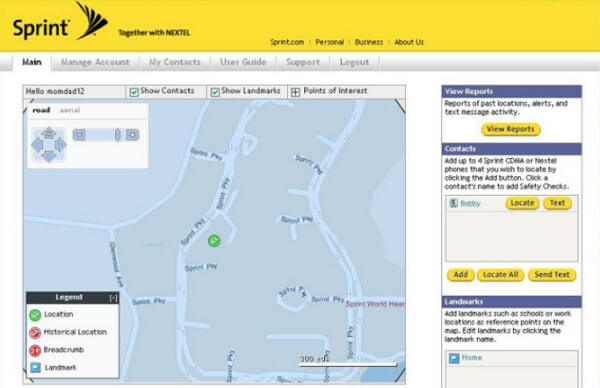 In recent years, technology has given us a lost of innovations and conveniences that have made our lives easier. It should come as no surprise that the cell phone can act as a GPS tracking device. Individuals can locate someone with cell phones and get GPS location. The Sprint Mobile Locator and Find My Phone is a few of those examples that allows you to find a Sprint cell phone location without any hassle, as long as the phons is turned on and they have phone with them. If you are interested in how it works, keep reading.
How to locate a Sprint cell phone using Sprint Mobile Locator?
Sprint has an innovative feature called Sprint Mobile Locator and it enables account holders to track real-time location of family members by activating GPS system on the phone. It helps find a Sprint cell phone location easily. However, the phone must be within Sprint's network and turned on.
All you need to do is sign up to Sprint Mobile Locator through their website. Once you've signed up for the service, you can access a username and password. Then sign in on to the Sprint.com website and click on "Sprint Mobile Locator" that is located on the "My Sprint" tab. The first time you sign in, you are prompted to agree a consent form, read it and click "I Agree".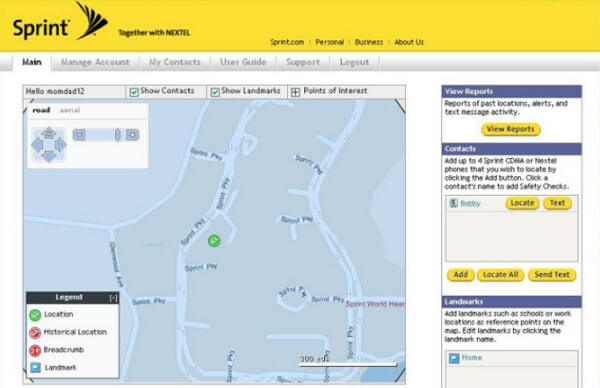 If you want to locate family members or an individual, you can click on "People" tab and move the pointer over the name of person you wish to locate. Click on "Enable Tracking" and the Sprint Mobile Locator will automcatilly locate the person every 15 minutes. The GPS location and history of movement of your family members can be available immediately.
This option also can be used to locate a phone after it has been lost or stolen. If you're out and your phone gets lost, more than likely it will turned on. This is fortunate as the odds of you finding it are greatly increased.
What if Sprint Mobile Locator does not work?
Sprint Mobile Locator is capable of finding a Sprint cell phone location, but only sprint phone can be tracked via this app. From time to time, Sprint may also send a text to phone users reminding them that they are being tracked. For people using this service to locate someone without them knowing, this feature is a mjor disadvantage.
There are workarounds for people who are being tracked. If the target person want to stop being tracked, they can switch the phone off or switch on the Airplane mode, or set their phone to "GPS location only for 911".
How to locate a Sprint cell phone using Find My Phone?
Find My Phone is a sprint phone tracking service which is a perfect alternative for the Sprint Family Locator app. This geolocation service stands out among the rest of the alternative sprint phone trackers due to several reasons. Above all, you don't have to go through complicated procedure or download any program. All it takes to perform location tracking is a few steps.
Simply visit its official site and enter the phone number you wish to locate. Then click "find location" to get started. It will provide you with estimated location based on IP address and accurate location by activating the GPS system. Not just Sprint phone but all other Android and iOS devices can be tracked with the help of Find My Phone – find-my-phone.org.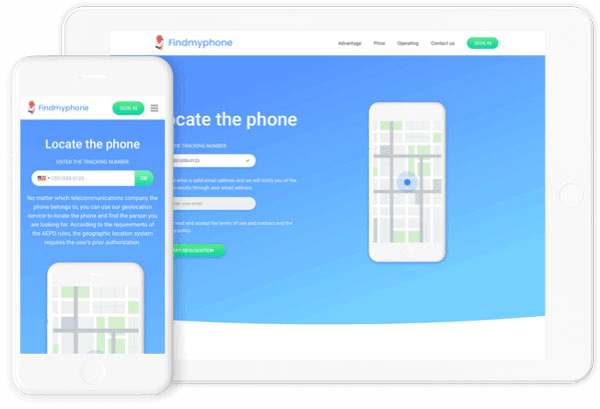 This way is much easier to find a Sprint cell phone location using Sprint Mobile Locator. The geographic location of target device will be shown on an interactive map. It's a great way to make sure your kids made it home from school safely every day. If your partner is traveling, you can program the service to know when they arrive at their destination. Also, it is helpful when it comes to locate your Sprint lost or stolen phone.
Particularly, if you want to locate someone without them knowing, you can choose to stay anonymous. The target will not know it's you are performing location tracking. You can try out to know how well it works.
Final thoughts
Though both Sprint tracking service are great for tracking a Sprint cell phone, the Sprint Mobile Locator falls back due to its limitation. Find My App online service supports all phone carriers and not just Sprint smartphone can be tracked. It's highly recommended for users who want to locate their family members to ensure their safety, or track their lost devices.