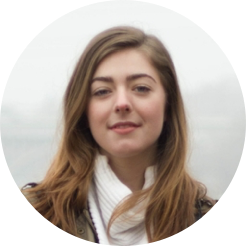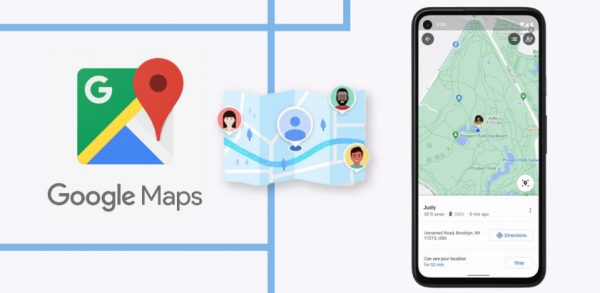 In current speech and cellphone slang terms, to 'ping' a phone is to send a simple packet to network interface and then get a reverberation answer. It's actually a digital version of what bats and dolphins do as a component of echolocation.In the event that you want to find out a person's or specific phone's exact location, that can likewise be named pinging. Most of us wish to keep connected with a friend or family, while police stations abd decetive agencies use legitimate software to ping a cell phone and track down culprits and suspects. Let's explore how to ping a cell phone without permission.
How to ping a cell phone without their knowledge?
Pinging a cell phone traditionally means locating the phone by identifying the cell tower of the last signal the phone received. But with advanced technology, it's not the only way to ping a lost phone. We discuss several ways to ping a Android or iOS phone to find out the device location.
Google Maps
The most hassle-free way to search for a lost device or to track the location of your loved ones is to ping the phone using GPS tracking software. Google Maps is one of the most reliable and popular GPS tracking apps for pinging Android and iOS devices. It allows you to utilize this technology to manage sharing options and track the location of a mobile.
Once you've gained access to target device, launch the Google Maps app. Tap on Settings then click 'Share Location' from the menu. An information box appears with the words 'let friends know where you are'. Tap the blue "Get started" button then a new dialog box pops up saying 'share your real time location'. You can select either 'for 1 hour' or 'until you turn this off'.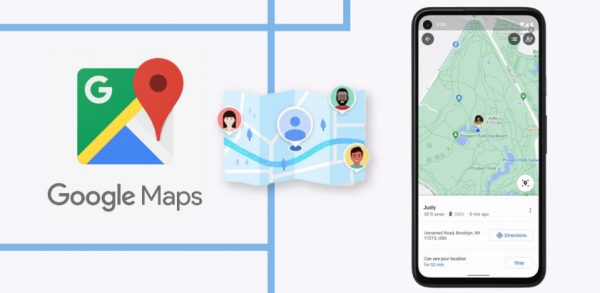 To access the location of phone number, tap on three vertical dots to bring up the apps by which you can receive the data. That way, the mobile phone you want to ping will send you the geographic location. You also can tap 'select people' to type in your email address and have the information pinged back to you that way.
Life360
Life360 is another reliable GPS tracking apps that enables you to ping the phone to find the location. This app comes with a lot of cool features. Along with finding your lost device, you also can find the location of your family members.
These GPS tracking software are helpful in finding the live location of any mobile device but they will not work if GPS is not enabled on your lost devices or if fake GPS tracking app is installed on the phone.
Default phone mechanism
Alternatively, you can resort to the phone's default system to ping the phone to determine the device's location. By deafult, each Android device comes with inbuilt feature called 'Find my device' while iPhone provides 'Find my iPhone' feature that lets you track the location of your phone. Steps to ping a cell phone using Find My Device:
Visit android.com/find
Sign into your Google account through Gmail details
See the live location of the lost device on the map
Remotely play a sound, lock the device or erase the data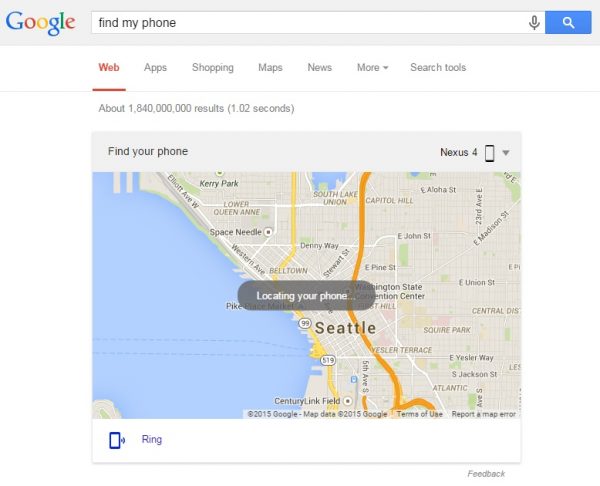 Track phone number details
Tracing the phone number details also helps you find the location of a SIM number or the device. A lot of apps bring universal caller ID services to smartphones, which help keep track of the phone number.
CallApp, True Caller, Shock Caller are some popular phone number tracking apps that let you check SIM card owner name, registered place and many other details. It's more helpful in finding fraud caller, unknown caller location details.
Can I ping a phone that's turned off?
No, once your device is turned off, it's technically impossible to ping a cell phone as its signals stop interacting with nearby GPS towers. As a result, it stops sending the location. In such a case, only the place where they were last active can be searched.
Is it legal to ping a cell phone?
There are federal laws that apply to cell phone pings. It's pretty clear that it is against the law to ping a cell phone without permission. The exception is a criminal investigation or emergency 911 call.
If you are the parent of underage kids, you have the right to ping their smartphones and ensure their safety. Before installing any tracking apps or using any technique discussed in the article, it's best to inform your child that you will track them for safety purpose. But if you want to know the whereabouts of an adult, you should get his prior consent.
Can a private investigator ping the phone?
According to the federal law, private investigators are prohibited from pinging a cell phone without the consent of at least one person, depending on the state.
Can police track my phone without data connection?
The answer to this question is – yes, you can. Both Android and iOS devices can be tracked without a data connection. A variety of mapping apps that have the ability to track the location of your phone even without an internet access.
Closing thoughts
The above-mentioned methods are good to ping a cell phone to find the location and also are legal. You can share real-time location through Google Maps, trace phone number details or resort to default phone mechanism. You'll be able to stay connected with your family members or retrieve the lost device. Just try out to see how they work.