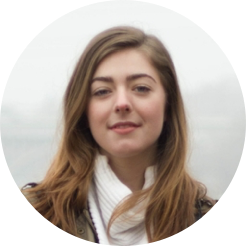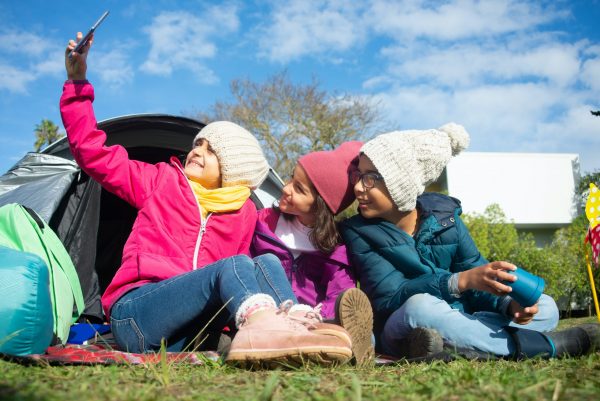 Why would someone be so worried about their child to start searching on how to track a child's GPS cell phone without them knowing? The truth is that today's parents are busy with work and don't have much time to spend with their loved ones. How can a concerned parent know about his/her child's whereabouts without interfering their activities? Is it possible to ensure child safety and get peace of mind? In this guide, you may be able to find answers to these questions.
How to track your child's GPS cell phone without them knowing for free?
When it comes to keeping an eye on your child's phone location, there are plenty of methods for this purpose and we will be explaining a few here. Ranging from phone carriers to tracking apps, parents can know where their children are located and ensure their safety.
Cell phone carrier services
Mobile phone carriers like Verizon offer specialized services to target phone, but it's not that easy as one can expect. The terms of services imply that kids should voluntarily grant access to their gadgets. Though parents can manage to possess their devices, send consent on behalf of your child to the carrier then track your child's GPS cell phone without them knowing. They let you access the location data from your mobile, tablet or PC. This option is tricky and not always free of charge, but it's still feasible. You can choose the plan as per your requirement.
Built- in features
Alternatively, you can take advantage of built-in features to track a lost or stolen phone designed for newer Samsungs, iPhones and Android devices. With the assistance of valid Google, iCloud or Samsung account, parents can avail the function and transform it to a relaible tool that supervise, protect your child and find a cell phone location secretly.
Tracking apps
When you dig into ways about how to track your child phone location without them knowing, you can find specifically designed apps to track phone online. For instance, Google Maps enables you to sneakily see someone's mobile phone location. It works well on Android devices, the only catch is that you should access the target device first. Here's how you can do on target phone:
Step 1. Go to menu and click on location sharing
Step 2. Click on "share your real-time location until you turn this off"option
Step 3. Select your phone to share the location with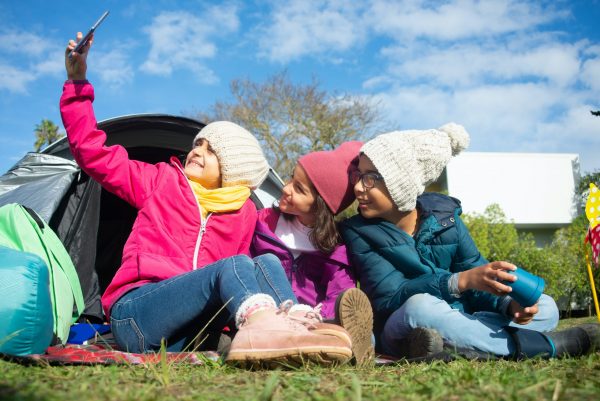 If you're using iOS device, Find My Friends can serve your specific purposes. It shows you the location of target device and lets you get notified when your child arrives or leaves a certain place. Simply follow the steps to know where your kdis are:
Step 1. Enable "Find My Friends"option on the target phone
Step 2. Make sure the sharing option has correctly viewed "this device" as the target device
Step 3. Click on the "Airdrop" option. Now you will see two options as "Everyone" or "Contact only"
Step 4. Move to target device and add your contact on the list then select "share indefinitely"
Step 5. Accept the prompted message
How to track your child's phone by phone number without them knowing?
Parents might find several online services promising to track someone by phone number without them knowing. BeenVerified, WhitePages and Find My Phone are a few of those claiming to work on any device regardless of its operating system, carrier and brands. Parenst need to type in phone number on the website and the service will find the location of cell phone in a few moment.
Instead of remaining suspicious, why not get access to a reliable phone tracker and see how it works? Reliable services will charge you with a fee, while the credibility of free web-services is controversial. They detects the accurate location by activating the GPS on target device, but your child will never find out you are tracking their phone. Parents can know detailed location data including current state, city, street name, zip, date and timestamp.
Why you need to track your child's GPS cell phone?
Most of us will hopefully never be in a situation where we need to know exactly where our kids are, but if you do, tracking services or software can help. As long as your children keep phones with them, tracking services is useful for emergency personnel to find someone who's injured, lost or otherwise in trouble.
Moreover, it's a great way to cehck on safe arrivals or pick-up locations, especially when your child is often in different locations at different times – work, universitty, high school, etc. Parents can talk with your child and make sure they know it's only employed out of love and concern and it can give them a sense of security knowing they could be found if they get into trouble.
Wrapping up
By adpoting reliable ways, parents can track your child's GPS cell phone without them knowing. Precise geographic location can be available easily while they won't suspect a thing. You can keep the peace and protect them from getting into trouble at the same time. Check out the above-mentioned ways and get instant result!