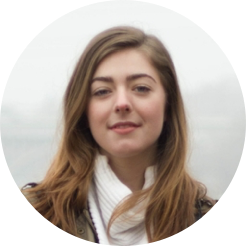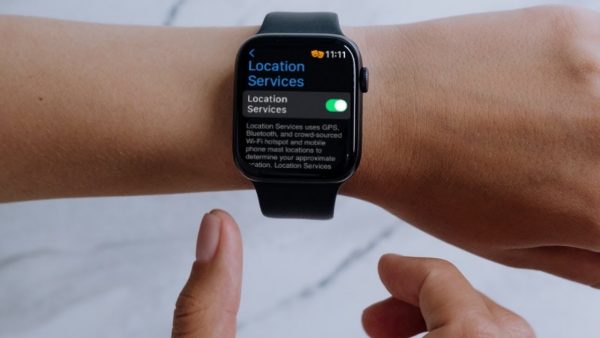 Sharing location with family members or friends has never been so easy! When it comes to sharing a location with someone, WhatsApp, iMessage, and many other applications and software help us have the job done via our iPhone very quickly and easily.
Moreover, in today's post, we will share with you one more way to share location without using your phone. Well, yes, it is your Apple Watch! Did you know that your Apple Watch can be used to share location, too? Scroll on and find out more helpful info.
Apple Watch comes in handy to share locations instead of your phone, whether you want to invite a friend to a birthday party or ask them to visit your house, Apple Watch does you a great favor. However, unlike other location-tracking apps out in the market, Apple Watch isn't that advanced, it doesn't have a live location service. Therefore, you can not share location in real-time.
For instance, when you moved to a new place, then you might need to resend the location on your Apple Watch. To avoid any inconveniences, you have better be aware of the potential limitation of this service before you use one.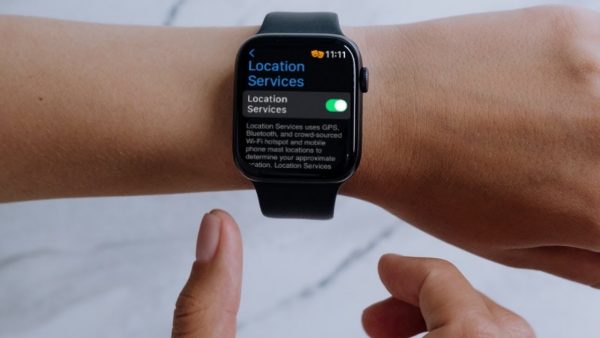 Enable Location Service on Apple Watch
Kindly note that: To use the location-sharing service on your Apple Watch, you should enable and activate the Share My Location service on your iPhone. Otherwise, you won't be able to share your location on it. The very first thing is to check whether the Location Services is switched on for Apple Watch or not. If don't, you can follow the instructions below.
Here is how to enable it:
Go to Settings on your iPhone home screen.
Tap Privacy.
Choose Location Services.
Open the Share My Location and turn it on.
Back to the Location Services Screen and tap on Messages.
Select While Using the App.
Well done! Now, you are able to make full use of the Location Services and start your sharing right away.
Apple Watch allows users to share locations with people they know or loved by using the iMessage app on Apple Watch.
Here is how to do it:
Unlock your Apple Watch.
Press Digital Crown to bring Apps on the screen.
Tap on Messages.
Open the iMessage conversation with the person you want to share location with on the Apple Watch.
Touch and hold on to your watch screen.
Tap on Send Location.
Location info will send from Apple Watch in a Message.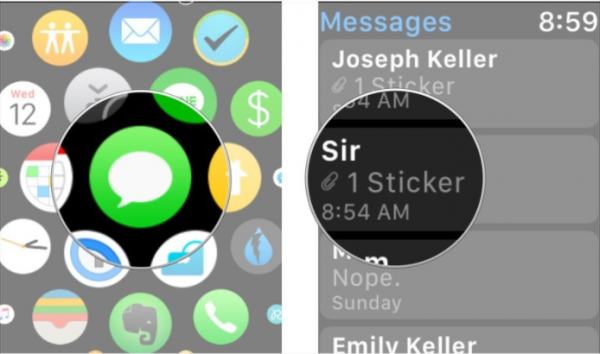 That's all. It's quite simple and easy to use, isn't it? Thus, you are capable of sharing your location with your kids, parents, friends, schoolmates, colleagues, and more with only a few clicks. If you are keen on learning more about the Apple Watch feature inside, please keep reading and check out the next section.
Can I Use Find My iPhone on Apple Watch?
In short, yes! Find My helps you to locate or track, even protect your lost or missed Apple Watch. Once you have installed Find My iPhone on your linked iPhone, the Find My app will automatically enable on your Apple Watch by using Family Setup. In case your Watch gets lost or stolen, you can use the Find My feature to assist you in finding it back again.
Can I Track My Phone Location on Apple Watch?
Of course, you can track your phone location at any time! To locate a phone location, you can download a GPS spoofing app via Apple Store first. Next, you need to enable the developer options. Also, you need to activate the Developer options on your phone. Then, select the mock location app and spoof your phone location. Finally, enjoy your location tracking trip.
Final Words
Location sharing works best if both parties agree to share a location, and is a helpful exchange of information for the two parties. If you are sharing your home location, work address, friend's, or family member's location, make sure you know the person who you are sending your location with and remember that the location share services can be revoked at any time. 
Don't use an iPhone, or own an Apple Watch? Take it easy! Find out more helpful tips and tricks on how to share your location from an Android device on our blog page yourself!